What is biophilic design?
Biophilia literally translates to a love of nature or living things. The biophilia hypothesis was introduced by Edward O. Wilson; he suggested that humans have an innate 'urge to affliate with other forms of life.' In other (simpler!) words, it is part of being human to want to connect with the natural world around us.
So how does this translate into interior design? Biophilic design is the idea of creating a space around you that is inspired by and feels connected to the natural world. Decorating your home with biophilic design in mind can result in a calmer and more restful atmosphere, in turn promoting better emotional wellbeing and boosting productivity.
In fact, research has shown that 'people who are more connected with nature are usually happier in life and more likely to report feeling their lives are worthwhile. Nature can generate a multitude of positive emotions, such as calmness, joy, creativity and can facilitate concentration' (quote taken from the mentalhealth.org.uk website). Biophilic design centers around the concept that humans find the sensory stimulation that you would ordinarily get from the natural world to be incredibly soothing. However, with people now on average spending 80-90% of their time indoors, it's time we brought the outside in.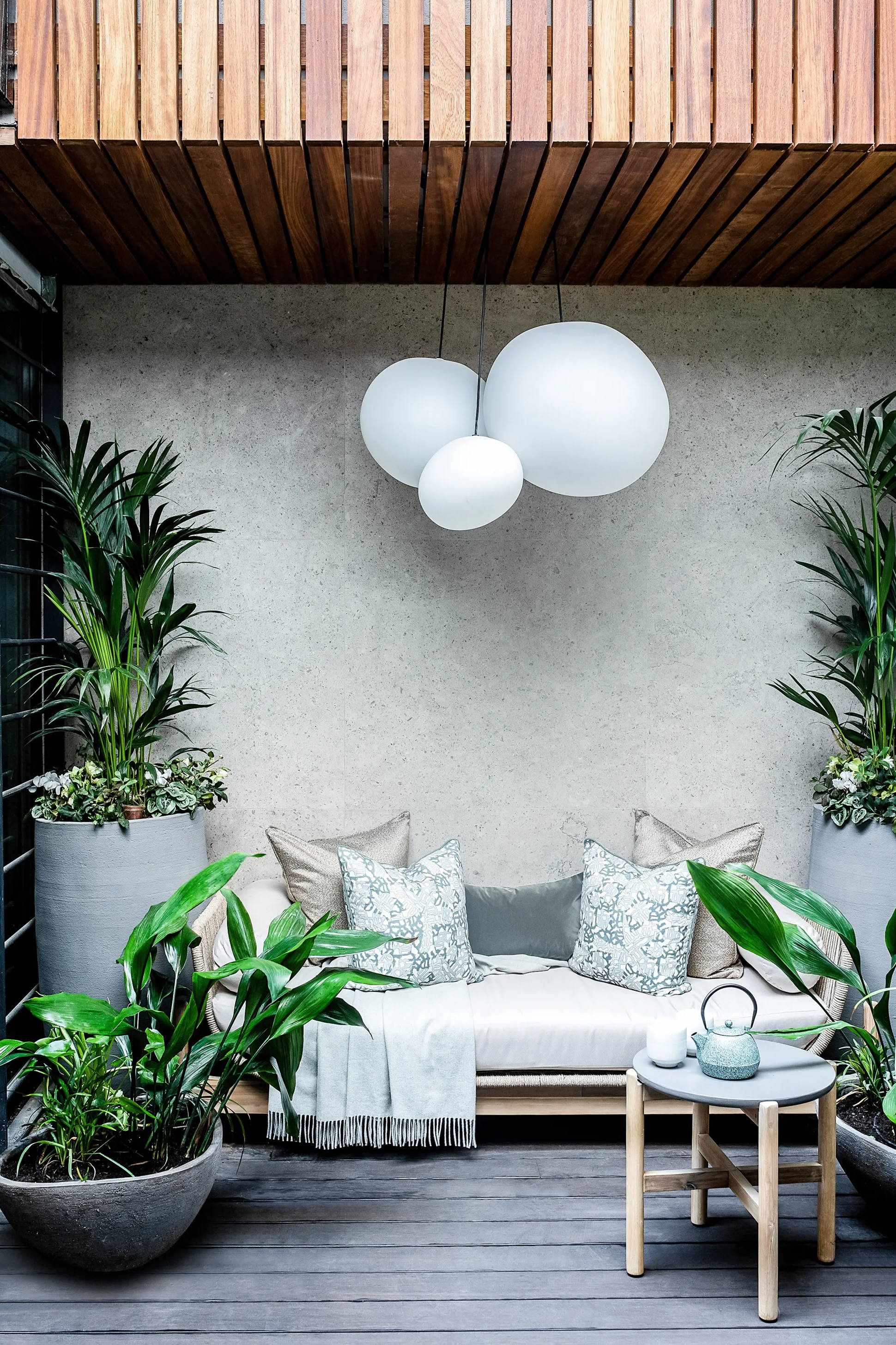 How can I introduce biophilic design into my home?
This article will provide you with four easy ways you can introduce biophilic design into your home, whether you are starting from scratch with a new house, or just want to refresh your current living space. So, let's get started!
1. Materials and Textures
Using natural material and textures is an easy way of incorporating some feel-good finishes in your home. For larger items of furniture choose unpainted wood with a beautiful, natural grain pattern. If you can, go for carpets or rugs that are made from real wool as opposed to synthetic. They may be more expensive initially but they will last, plus wool carpets have been show to be a natural air purifier - brilliant for allergy sufferers!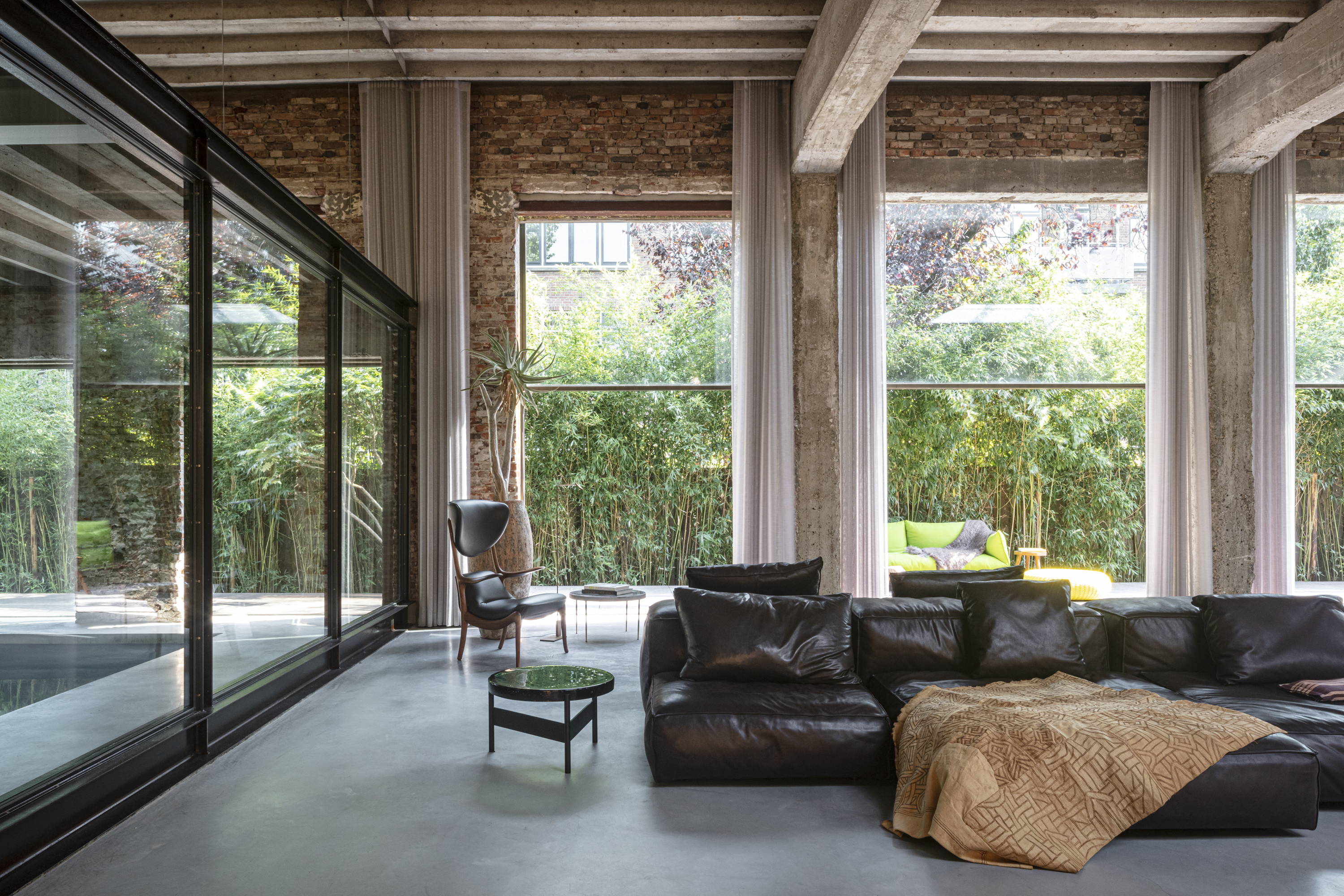 When it comes to smaller items, there are countless stunning natural materials that you can look for. Linen, cotton and wool furnishings feel luxurious and soft, as well as being eco-friendly! Go for contrasting textures in your decor to really highlight the unique patterns and finishes. For example, the smooth glass Jelly light would look stunning hanging over a rustic wooden dining table with a centrepiece of Pampas grass in a handblown vase.
Natural textures stimulate the touch sensation in our senses. We are particularly drawn to soft textures when we are feeling sad, so surrounding yourself with some gorgeous woollen throws can be a wonderful pick-me-up.
Instead of bold, dynamic or geometric shapes, look for organic, curved lines. Using curved lines in your furniture allows the eye to flow gently around the space, and steering clear of sharp lines will allow you to create a wonderful cocoon-like room! Studies have shown that curved shapes remind us of natural forms, therefore we tend to find them more soothing. Humans are particularly drawn to fractal patterns (repeating shapes of different sizes i.e. fern leaves or tree branches), so look for armchairs with scalloped edges or furnishings with botanical patterned fabric.
The Raito pendant comes in a variety of sculptural shapes and sizes. This light looks gorgeous as one statement piece or, for maximum impact, hang a selection of different shapes together. This would look fabulous in a light and airy living room paired with natural wood flooring and large, squishy sofas in a variety of nudes and browns. Add a couple of sheepskin rugs and a round statement mirror for a stylish and peaceful living space. Pairing sculptural pieces with warm, neutral colours will allow the curved edges and organic shapes to really shine, and create a feeling of peace and flow in your home.
Plants are one of the key pillars to biophilic design. And the more plants the better! Not only do they improve wellbeing and boost productivity with natural oxygenation, they also stimulate the scent sense. Smells can be incredibly powerful to our mood - so pick plants with scents you love!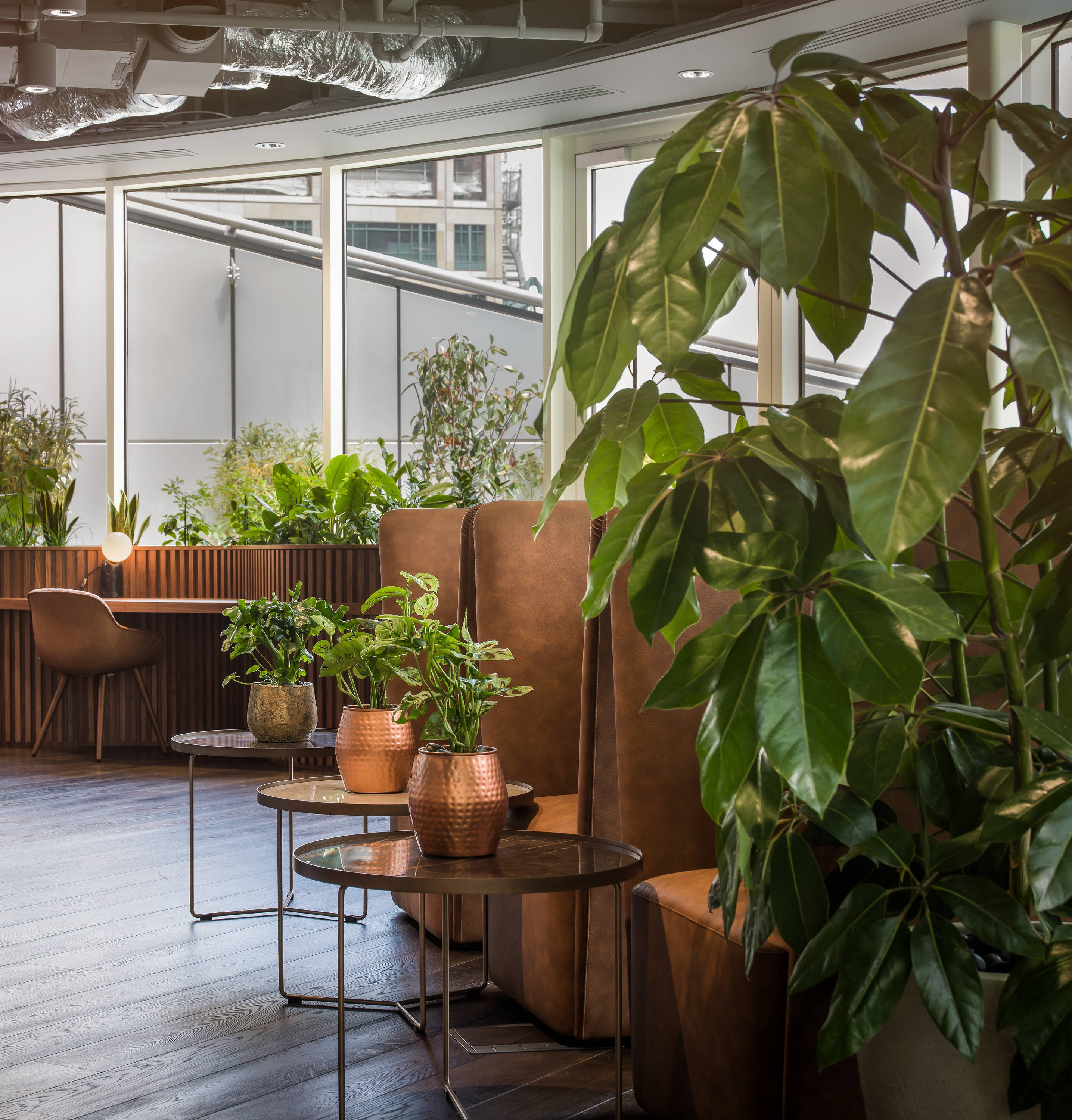 Non-rhythmic consistent movement and sound can also be amazingly calming. A great way to include this is by having a small water feature like a mini indoor water fountain. These don't have to be expensive at all, and will look beautiful surrounded by house plants.
Also, always make sure to have as much natural lighting and ventilation as you can. Whether that is as simple as throwing back the curtains and opening the windows, or moving your desk closer to the window. 
4. Natural Colour Palette
When choosing colours opt for a neutral and restful colour palette to promote a peaceful atmosphere. However, using natural tones doesn't mean you can't have any colour! The colour green can be a gorgeous way to break up the neutrals, and studies have shown that just looking at green colours can actually reduce your heart rate.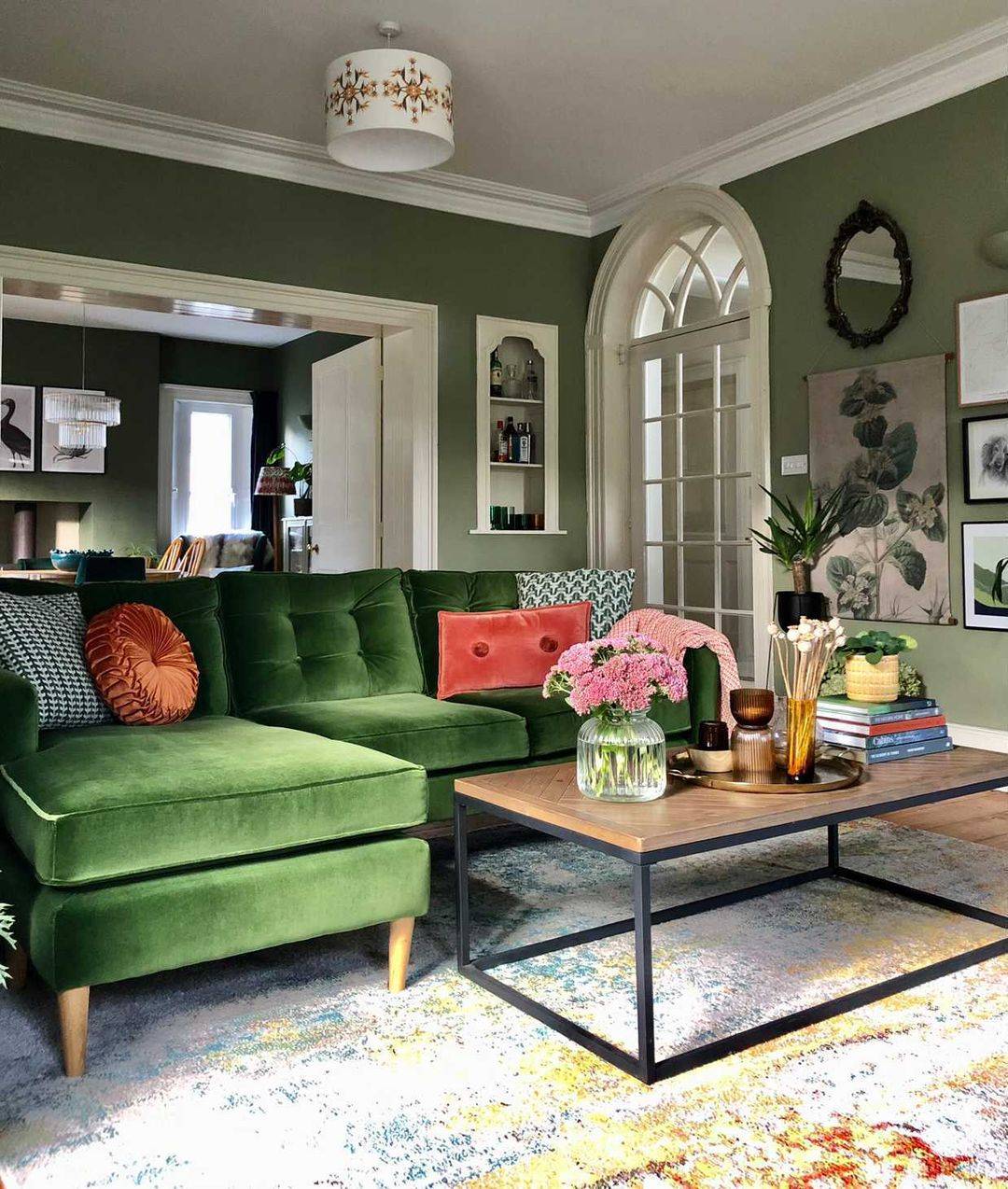 The combination of the opal white glass and natural wooden stand in the Milford lamp would sit beautifully amongst neutral and muted tones. Keep the surrounding shades warm so as to create a soft and inviting space, think beige, plaster, sand, and clay colours. The curved edges on this lamp are also bang on for this trend, the addition of the fluted lines is an extra point of interest to an otherwise simple shape. This lamp would look beautiful in a bedroom with cloud-like linen bedsheets in natural tones, creating a relaxing atmosphere before bedtime.
Hopefully this article has given you some inspiration for how you can add a touch of calming biophilic design to your home. Make sure to share your interior style with us @lampsy.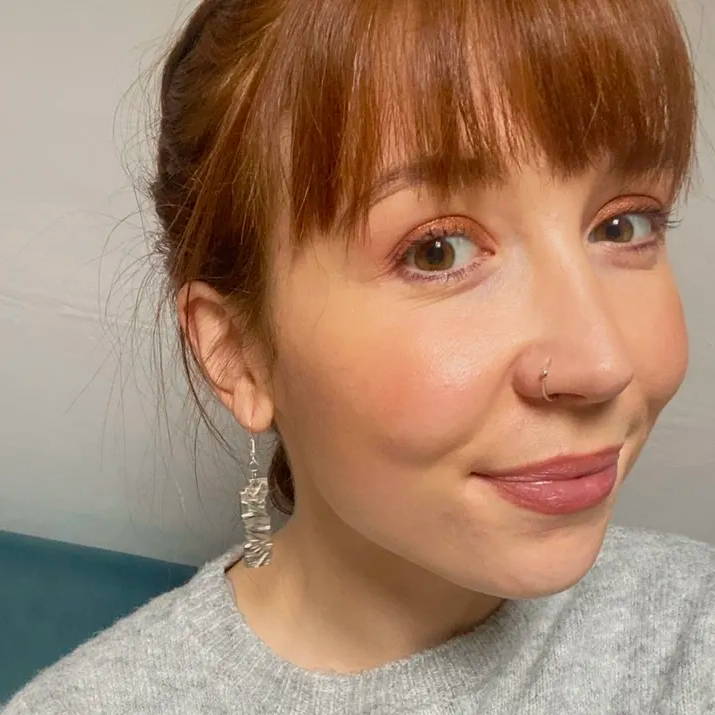 ---