How to Use Natural Materials in Interior Styling
As we move towards more eco-friendly and sustainable ways of living, a great way to start reducing your environmental impact is by choosing natural (and sustainably sourced) materials in your furniture and finishings. Keep reading for our top tips on how to style natural materials in your home.
Natural materials come in a never-ending range of colours, tones and styles. Whether you love neutral minimalism, or riotous colours and textures, there is a natural material that will suit every home. In fact, natural materials are the perfect material to make your home distinctively yours. A lot of objects made from natural resources are unique due to natural disparities in the materials, and in this age of mass-produced, flat-pack furniture, being a little different is extra special.
Natural materials such as wood and textiles can also make a sterile living environment feel instantly cosier. They add an extra layer of warmth and texture that can be the perfect finishing touch in your interior design.
All this is before you even get started on the environmental benefits of using natural products!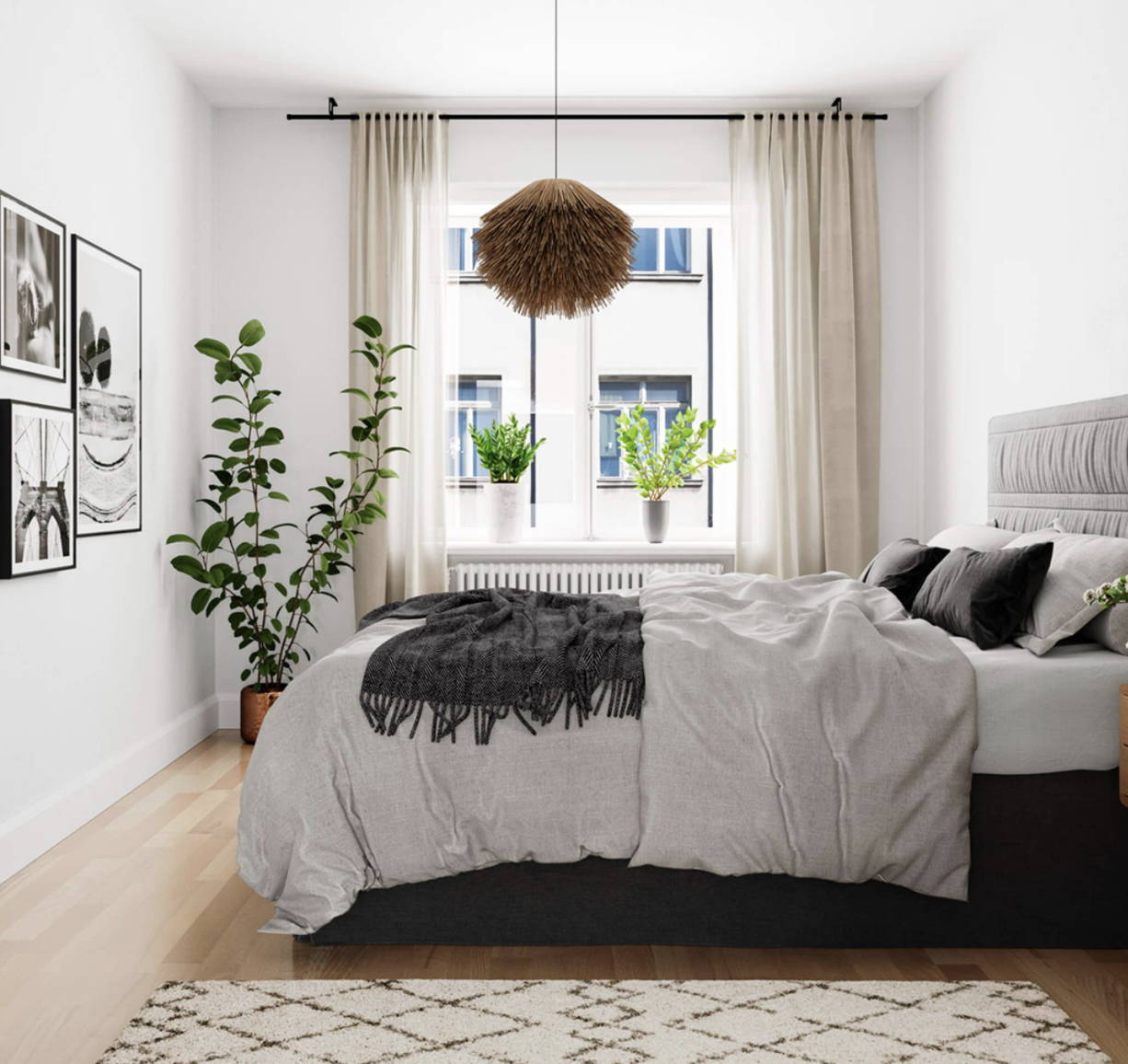 Natural materials come in a huge range of home furniture and furnishings, ranging from large wooden dining tables, to small handwoven ornaments. If you are unsure where to begin then starting with accessories, such as lighting and rugs, is an easy way to introduce natural materials into your home. The Bali pendant light (above) is made of real bamboo strands which are handwoven onto the lamp shade. The beautiful, natural colouring of the bamboo pairs perfectly with a minimalist colour palette of blacks, whites and greys. Make sure to add a few mood-boosting house plants to complete the look!
Bamboo is a beautifully versatile material, which can be used to make a variety of items. It's also great at bringing a touch of the tropical to your styling.
The bamboo plant grows incredibly quickly, this means that any material cut down to make your furniture will quickly be replaced - extra sustainability points here!
Beautiful wood furnishings add a feeling of high-quality to your space. Well-made wood pieces are generally less likely to go out of style, and are often built to last for a long time. Although there may be an extra initial spend, wood is the perfect investment - good for your bank balance and the environment!
When shopping for wood pieces, look to see if the wood is FSC certified. This means that the wood comes from responsibly managed forests that provide environmental, social and economic benefits to the area surrounding them. All the wood used in Lampsy lights comes from FSC certified forests.
Wood can also be incredibly varied in appearance - from lightest Maple, to deep, dark Mahogany, and from polished shiny perfection to left in its natural state. Wood furniture can range from contemporary to traditional to everything in-between.
If you're looking for another way to use wood sustainably then look to what you can reuse around you - wooden pallets, old beams or doors can all be revamped to create something new. The possibilities are endless!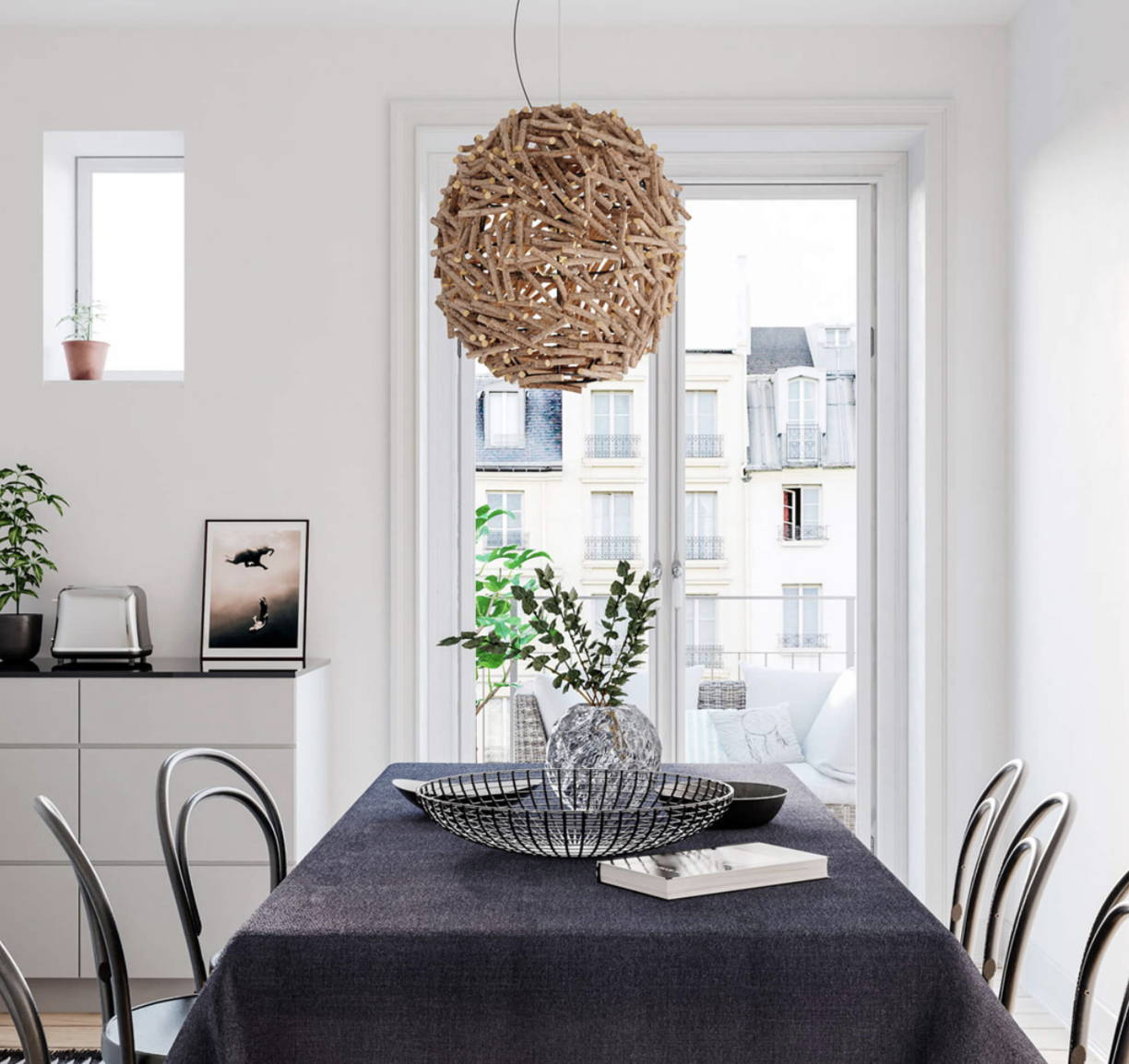 These are just the start of the many versatile natural materials out there. Below is a list of other materials to explore. Happy hunting!
Marble/stone - marble is as luxurious as it is hardwearing.

Linen/cotton/wool - switching to all natural fibres reduces a huge amount of plastic waste. Linen also makes the most comfortable bed sheets!

Rattan/wicker - a 70s throwback that has recently become popular again. See if you can bag yourself some second-hand vintage treasures.

Seagrass - this can be used to make very hardwearing fibres, perfect for carpets or accessories such as the Lucena woven pendant (below).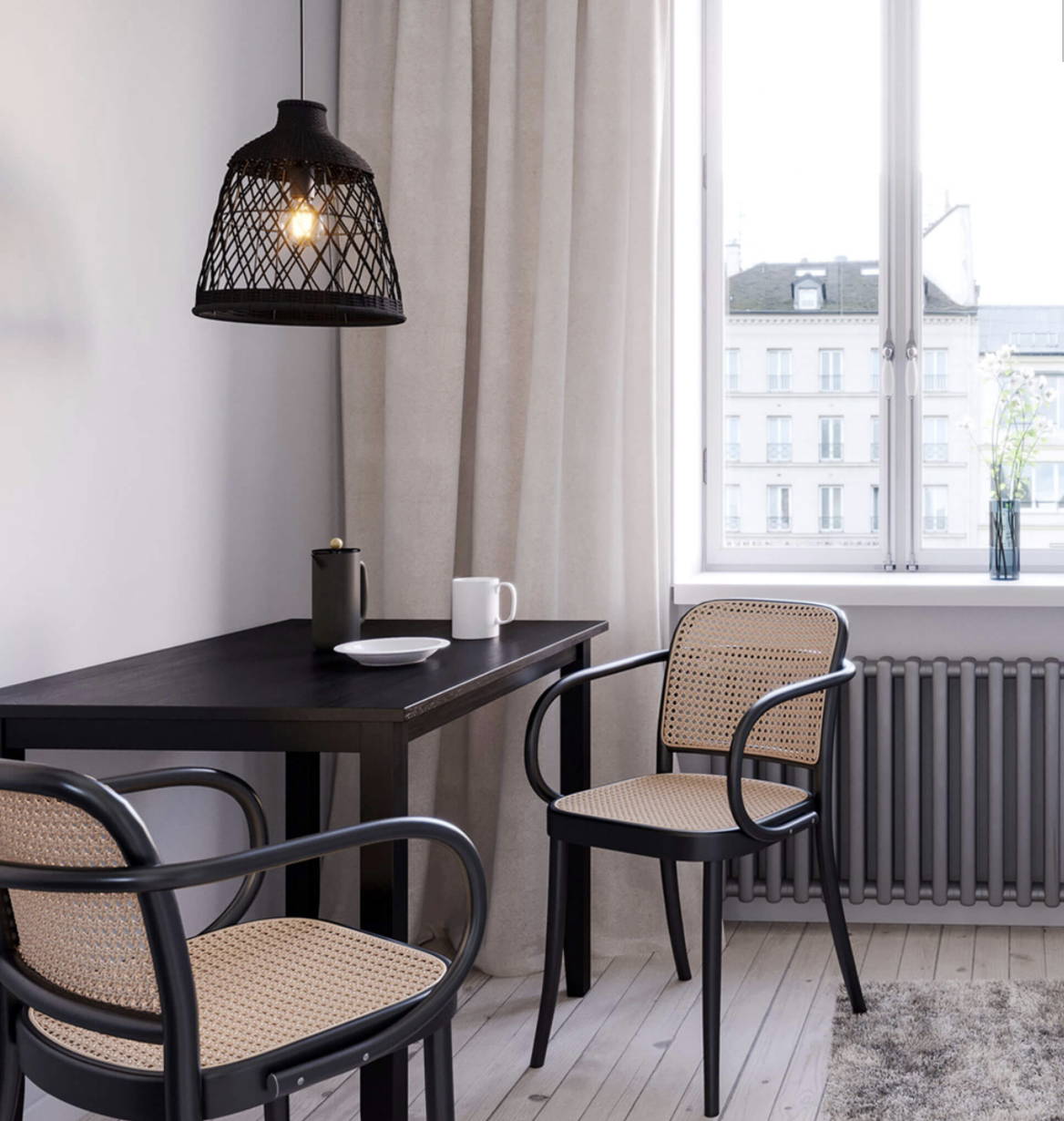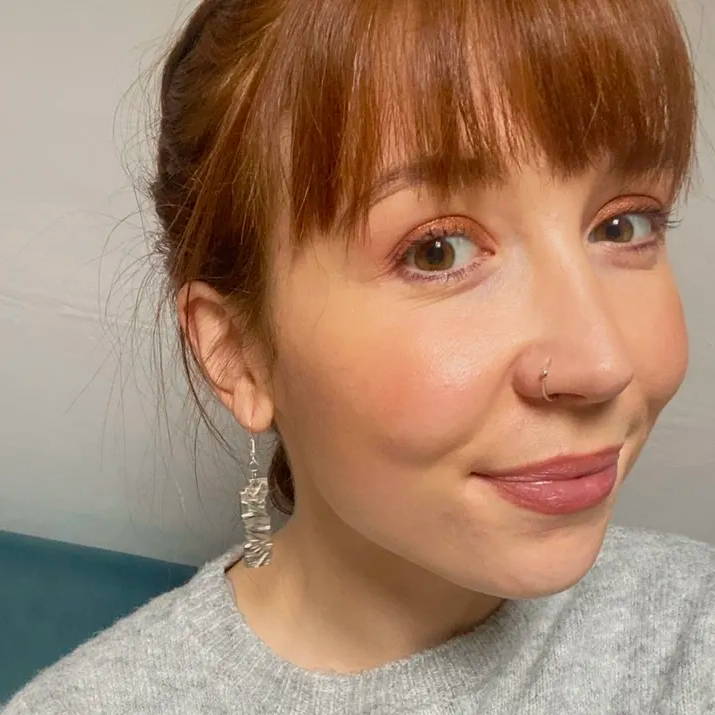 ---