The lighter side of luxe – new ways to use velvet in your interiors
Velvet has been a furnishing favourite for many years, and with good reason. The luxuriously soft fabric adds comfort to any room and is always inviting, as it is both warm in winter and cool in summer.
This year, velvet lovers can enjoy a lighter and brighter new swathe of colours. Look for pops of pink and light blue or mustard yellow accents, softened with white, grey and beige velvet pieces.
While we are used to seeing velvet in jewel tones, which brings out its natural lustre, these new pastels and neutral tones compliment velvet's softness. This combination of colour and texture creates a warm and nurturing effect which we all need right now.
If you're hesitating about buying velvet furniture, the most common concern is that the luxe fabric will take a lot of looking after. And you might be worried that these light colours will only wear worse. However, velvet is a surprisingly robust furnishing fabric that ages beautifully. Although it does require some routine care, a little attention goes a long way and your velvet furniture will reward you with years of comfort.
 A great way to embrace 2021s colour trends is through your accessories, and living room textiles are always a fun place to experiment. Your cushions are an ideal place to start. If you have invested in a Mrs Hinch style grey velvet sofa, it will be especially easy as the on-trend neutral is also a great base for layering on to. Add some cushions with lighter tones of velvet, and mix in cooler, natural materials like linen to give your room a fresh feel. Adding other accessories in natural materials, like the Vega Walnut Wooden Tripod Floor Lamp will create coherency and make your room feel grounded.
 Velvet is a fantastic fabric for dining chairs and will make your dinner guests feel like a million bucks. And it's an easy fabric to use for even the most inexperienced upholsterer. Consider making velvet covered drop-in dining chair seats or some simple cushions for a bench seat. Adding textiles can dramatically change the feel of a kitchen diner, which can easily seem sterile. Not only do they add tactility, but they can quieten acoustics, too. Soft slubby table linens and lighting with fabric detailing all add to the look, like this Strap Pendant Light.
 Velvet is a gorgeous fabric for a glamorous bedroom. Heavy velvet curtains add warmth and are effective at blocking out light. A padded velvet headboard is perfect for snuggling against with a good book – or you might choose an elegant side chair or dressing table stool.
The bedroom is the perfect space to try a light and dreamy palette. White or the very palest pink velvet look great here, and try adding hints of gold for pure indulgence. The Sence Smoked Glass Wall Light adds a soft golden glow with refined gold details, and would complement this look perfectly.
The lighter, brighter velvets that we are seeing in interiors trends are easy to try and uplifting to have in your home. Keep the main characteristics of velvet – shimmer and softness – in mind while planning your space and you can't go far wrong.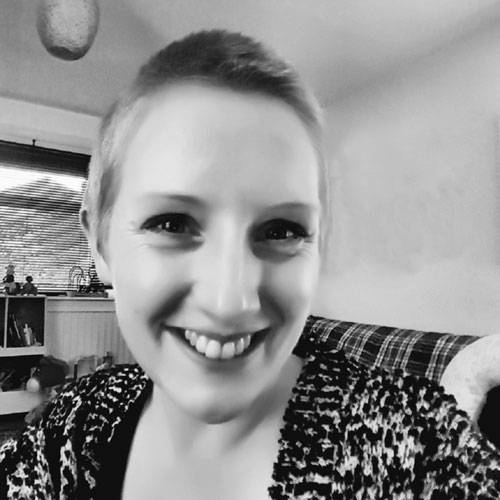 ---