Easy-Peasy Recipe for Alfresco Entertaining
Salmon, Asparagus and Pumpkin Seed Pasta Salad
I first made this recipe last summer when we had a brief respite from the (seemingly) never-ending lockdown. My husband and I tried to make the most of the lovely weather and organised a few last-minute outdoor dinner parties with friends. This recipe is perfect for easy outdoor entertaining as it only takes around 15 minutes to prepare. I would make it earlier in the day, and then keep it in the fridge until our guests arrived, so there was no need to keep darting back to the kitchen. Meaning I could relax and enjoy our evening! I think it tastes delicious served with a fresh leafy salad, crusty bread, and a bottle of your favourite wine.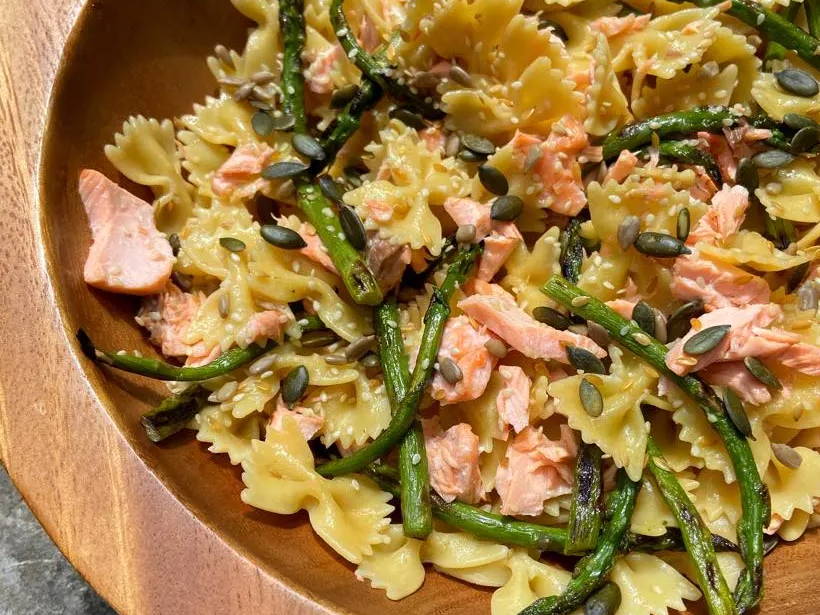 I made this with salmon and asparagus, as I love the combination of flavours, but this recipe is flexible enough for you to make it your own. You could easily swap salmon for grilled chicken, or add different veg from whatever you have left in the fridge!
My Recipe for Salmon, Asparagus and Pumpkin Seed Pasta Salad
Ingredients:
x2 pre-cooked salmon fillets

150g pasta (we used farfalle, but pick your favourite!)

125g asparagus tips

1 tbsp sesame oil

1 tbsp miso paste

1 tbsp soy sauce

handful of pumpkin seeds
Method:
Cook pasta according to packet instructions and drain pasta water. While the pasta is cooking, pan-fry the asparagus in the sesame oil until slightly charred.

Place pasta in a bowl with the charred asparagus and flaked salmon. Add the miso paste and soy sauce and mix together. Finish with a sprinkling of pumpkin seeds - easy-peasy!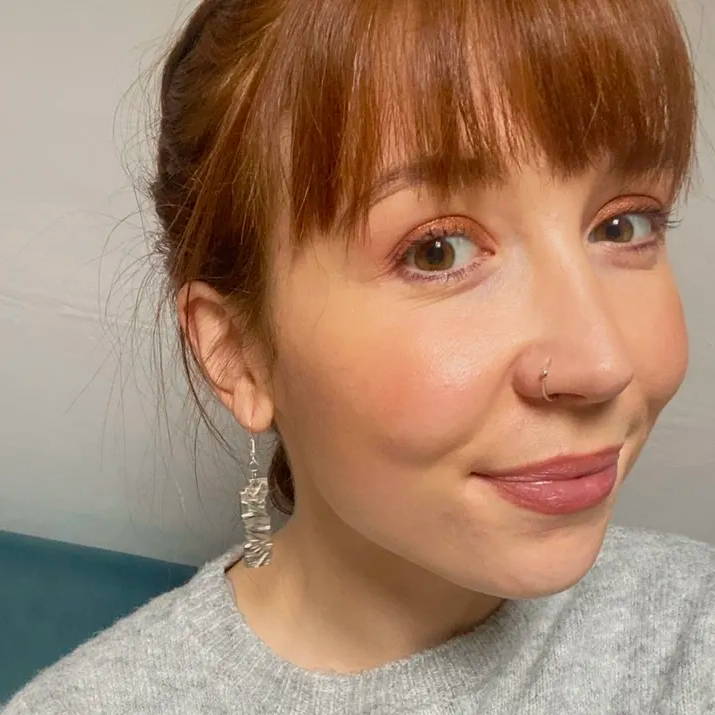 ---