Lampsy Lights Up Brave & Bold Architecture in C4's Ugly House to Lovely House
Channel 4's Ugly House to Lovely House with George Clarke is back for its fourth series and is a must-watch for anyone interested in architecture and interiors. Lampsy is delighted to have worked with Channel 4 once again to provide products for the opening episode.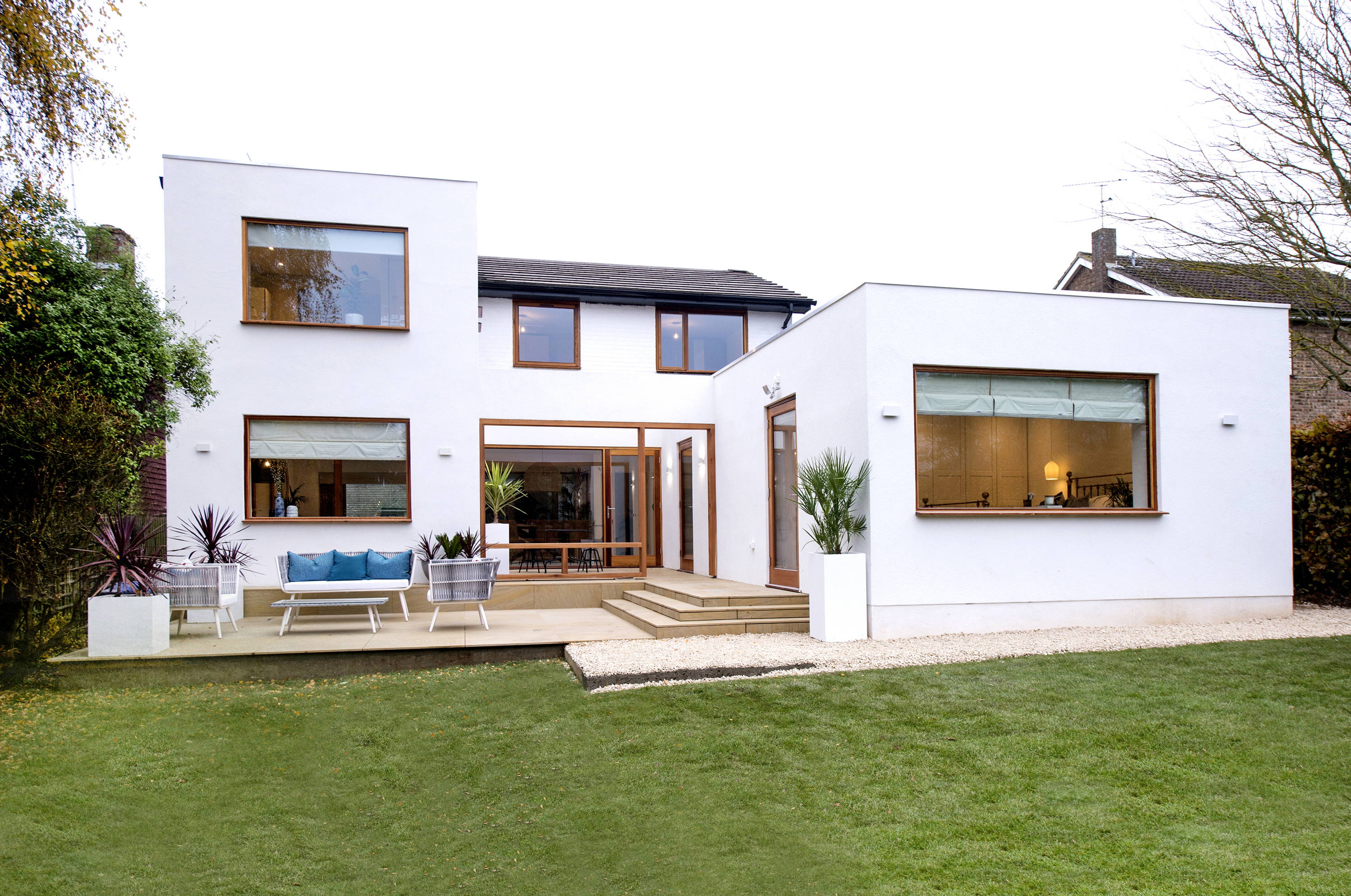 Presented by architect George Clarke, the show takes unloved houses and helps their inhabitants turn them into exceptional homes. More than a makeover, these projects are significant architectural projects which are ambitious - while inspiring. There are lots of practical ideas that you can use in your own house, underpinned by expert design principles which help make your home a more enjoyable and comfortable place to live in.
It follows Fiona and Hugh Fawcett from Hartly Whitney in Hampshire as they extend and refurbish their dated 1960's house. The couple bought the property a year earlier and were faced with an overwhelming amount of work to do. Although they had bought the house for its popular and attractive location, its sunny south facing back garden and its sheer potential – there was little else they liked about it. The interior badly needed updating, and the layout was impractical. Part of their motivation for the project was to create space to enjoy with their six grown-up children - but in reality, the family found the space uninviting and uncomfortable.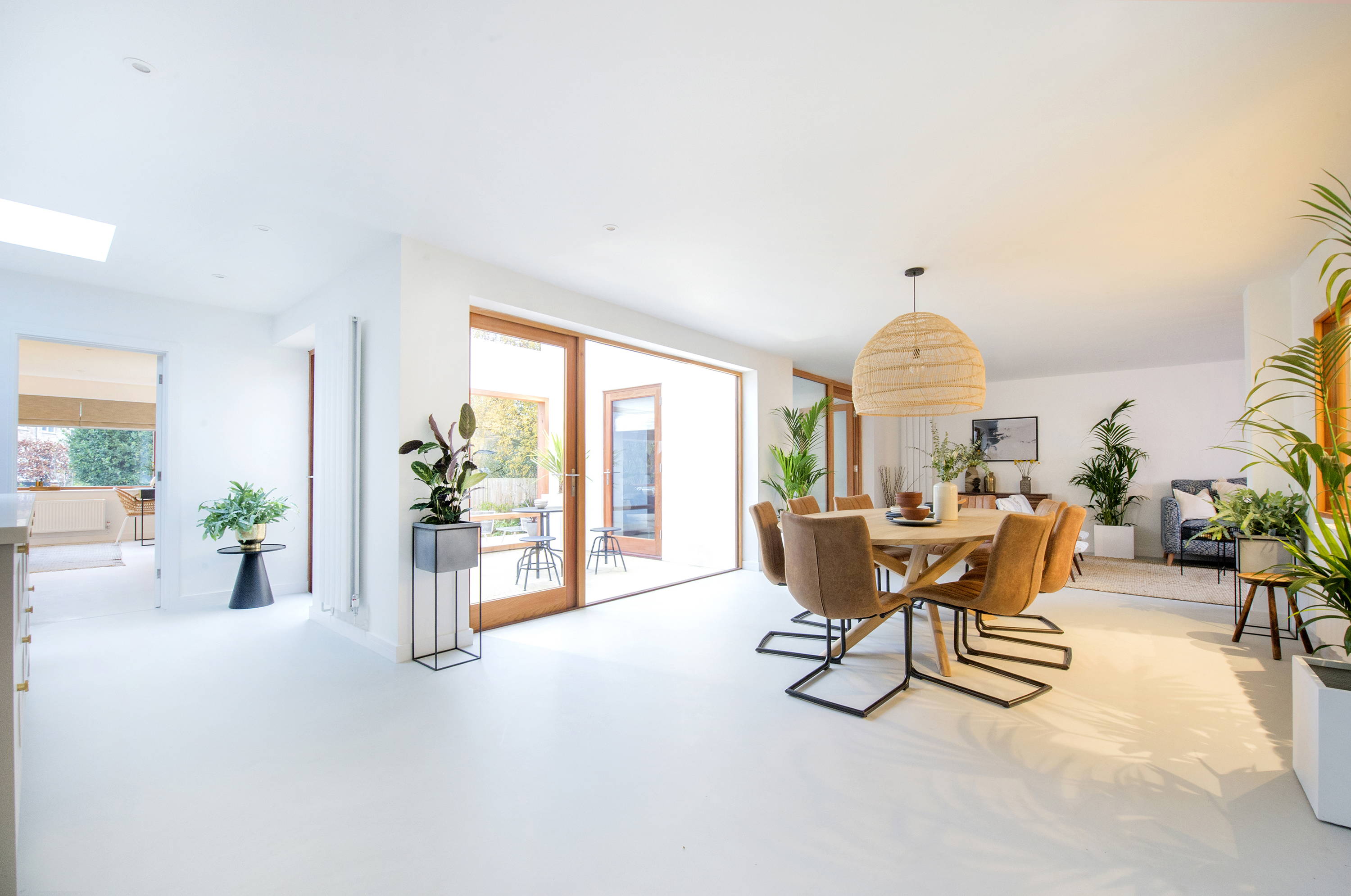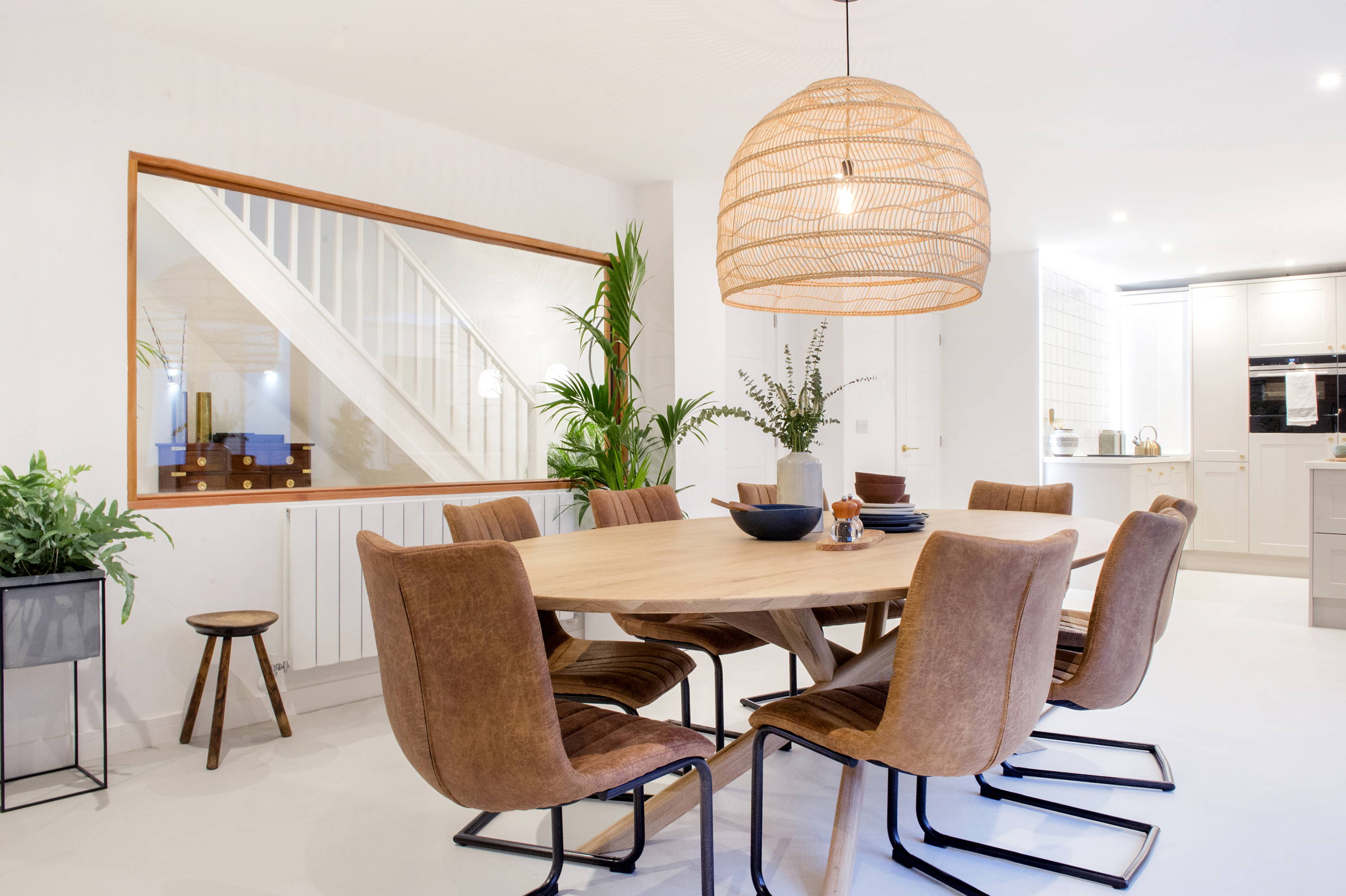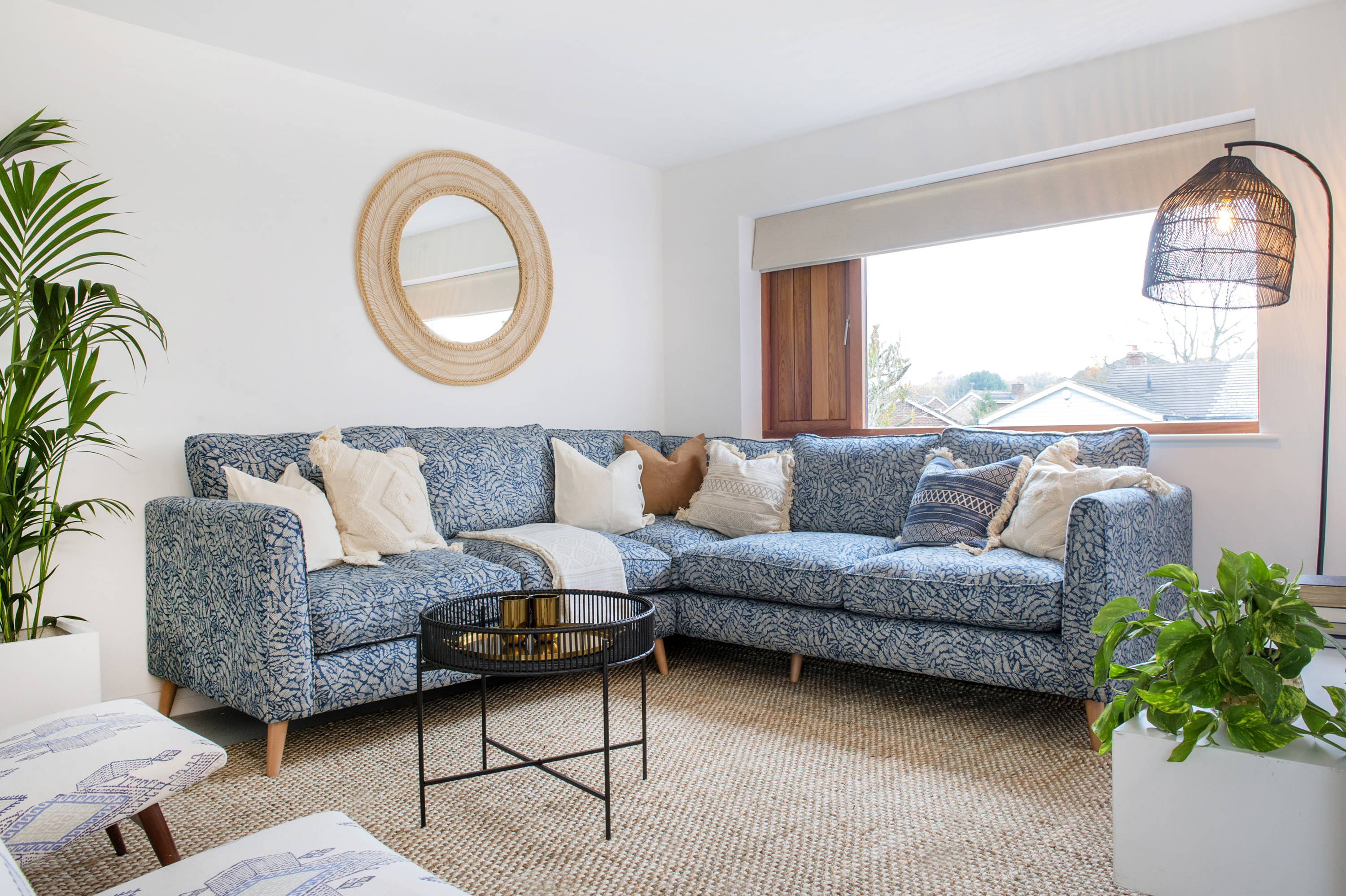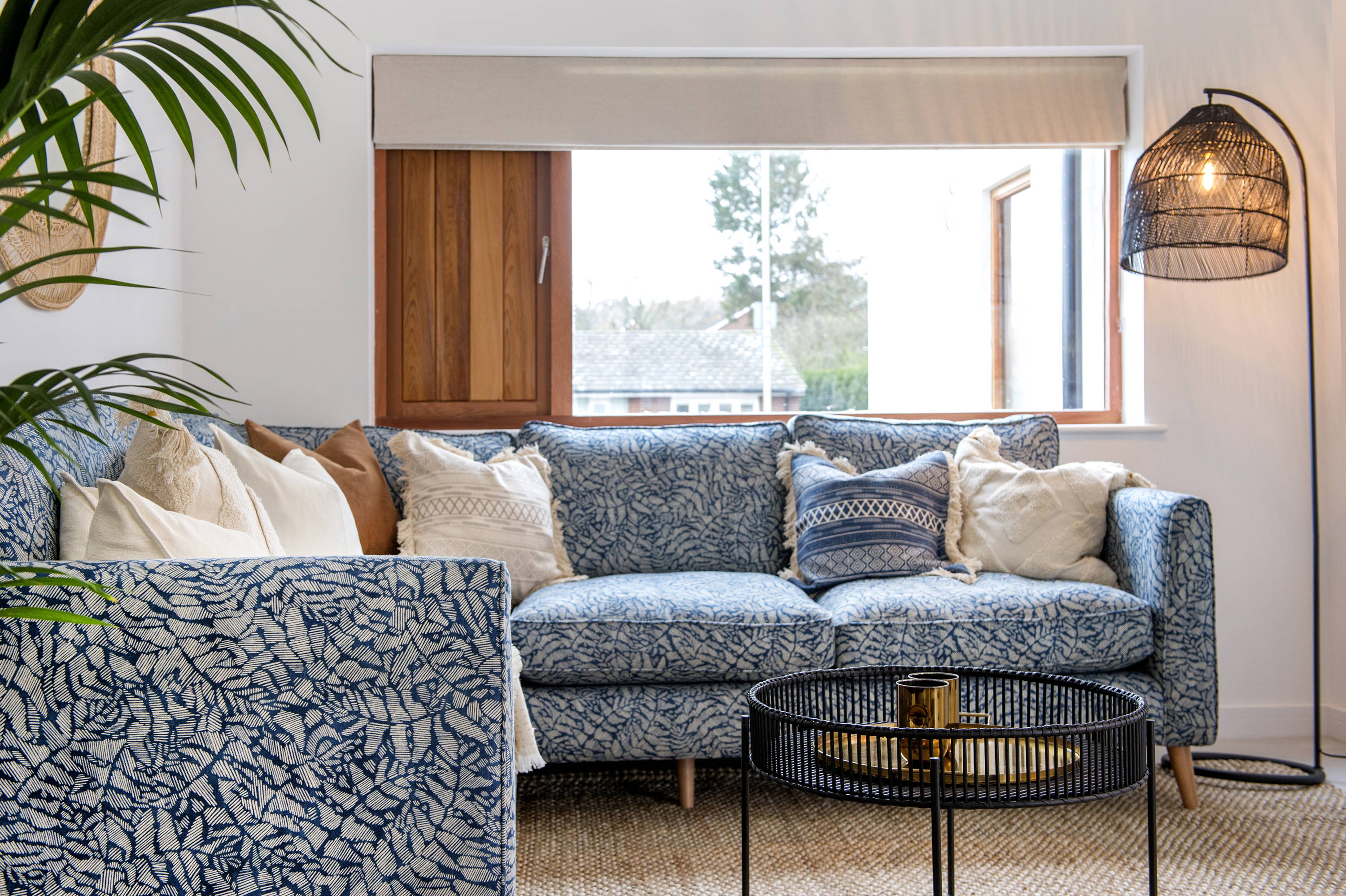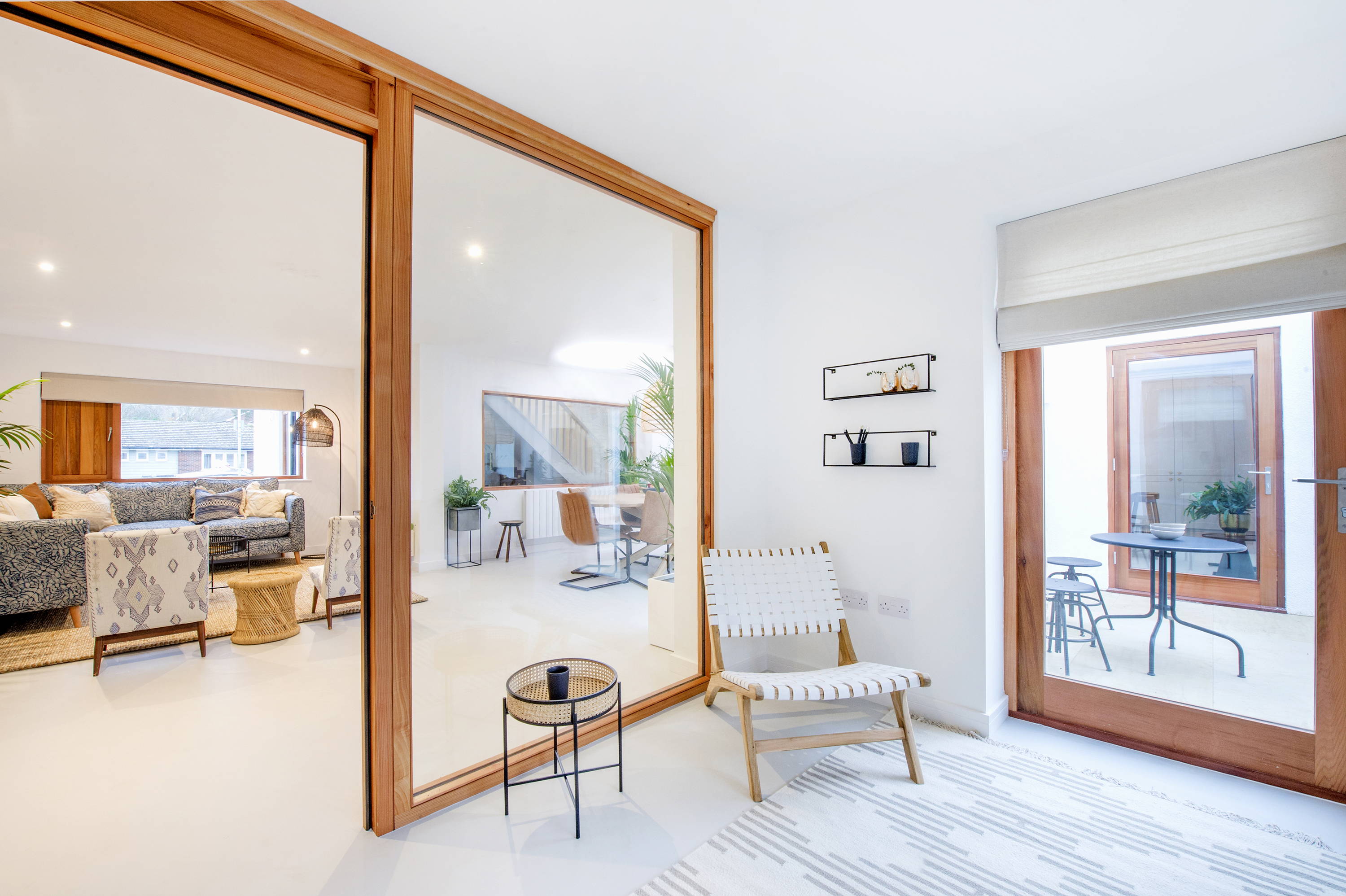 Architect Greg Blee's design adds two substantial extensions with a 'pared-back, minimal Scandinavian' design while opening up the interior and filling the space with light. It's easy to see how Lampsy products could complement this project.
'If this house has one bright spark though, it's the living room' notes George while setting the scene for this project, and the final layout knocks through the kitchen into the lounge, creating a stunning open plan space.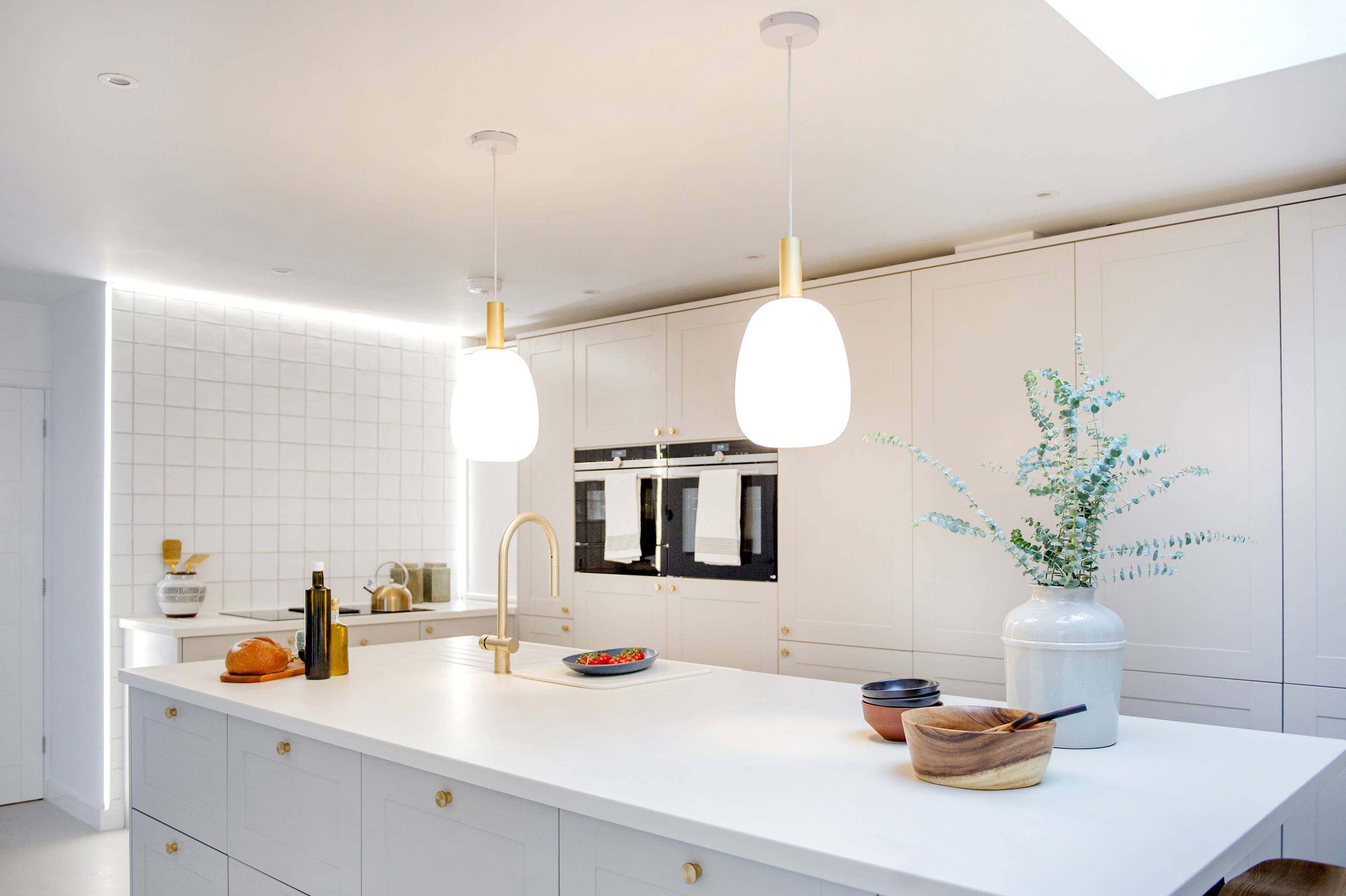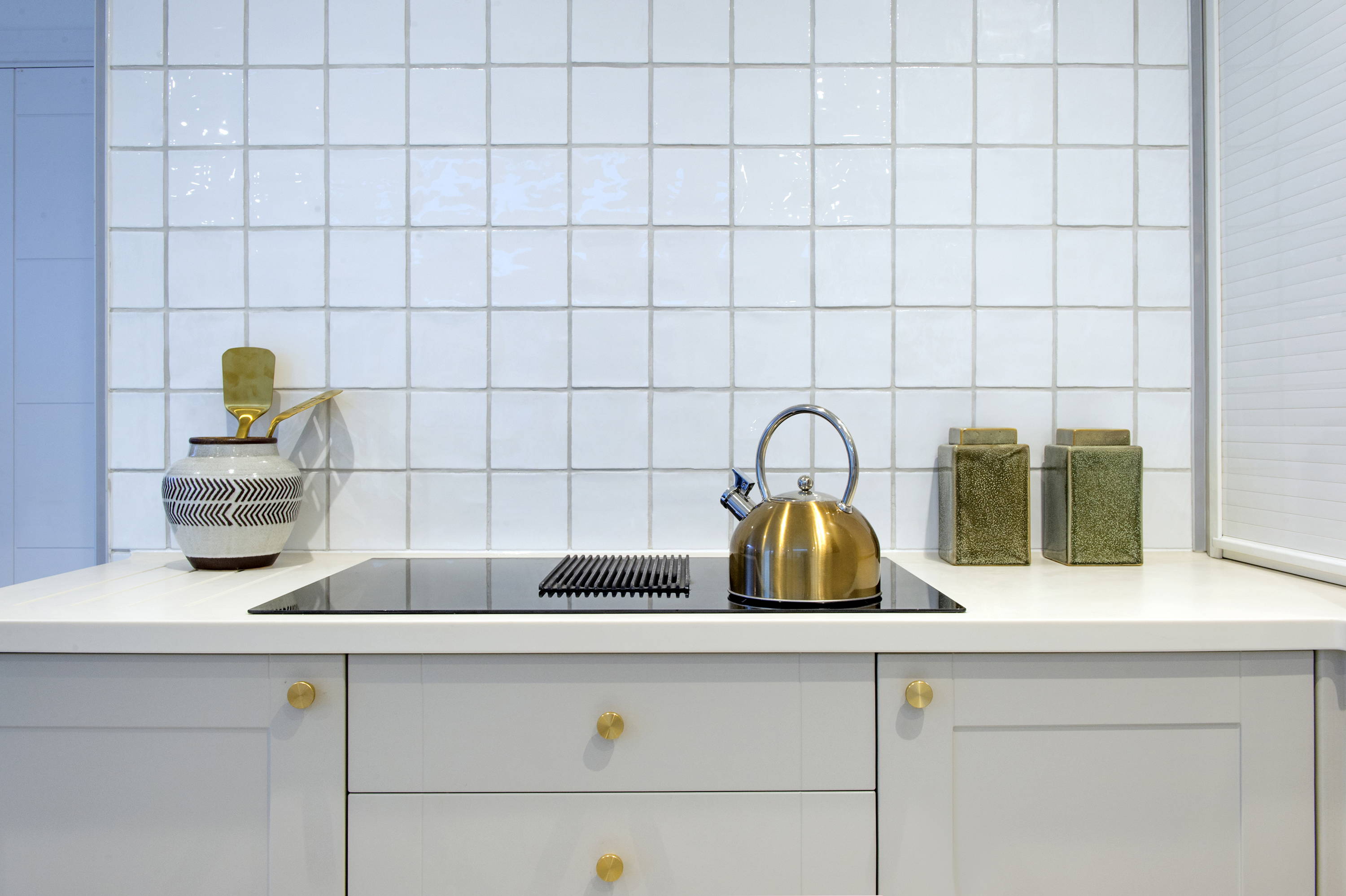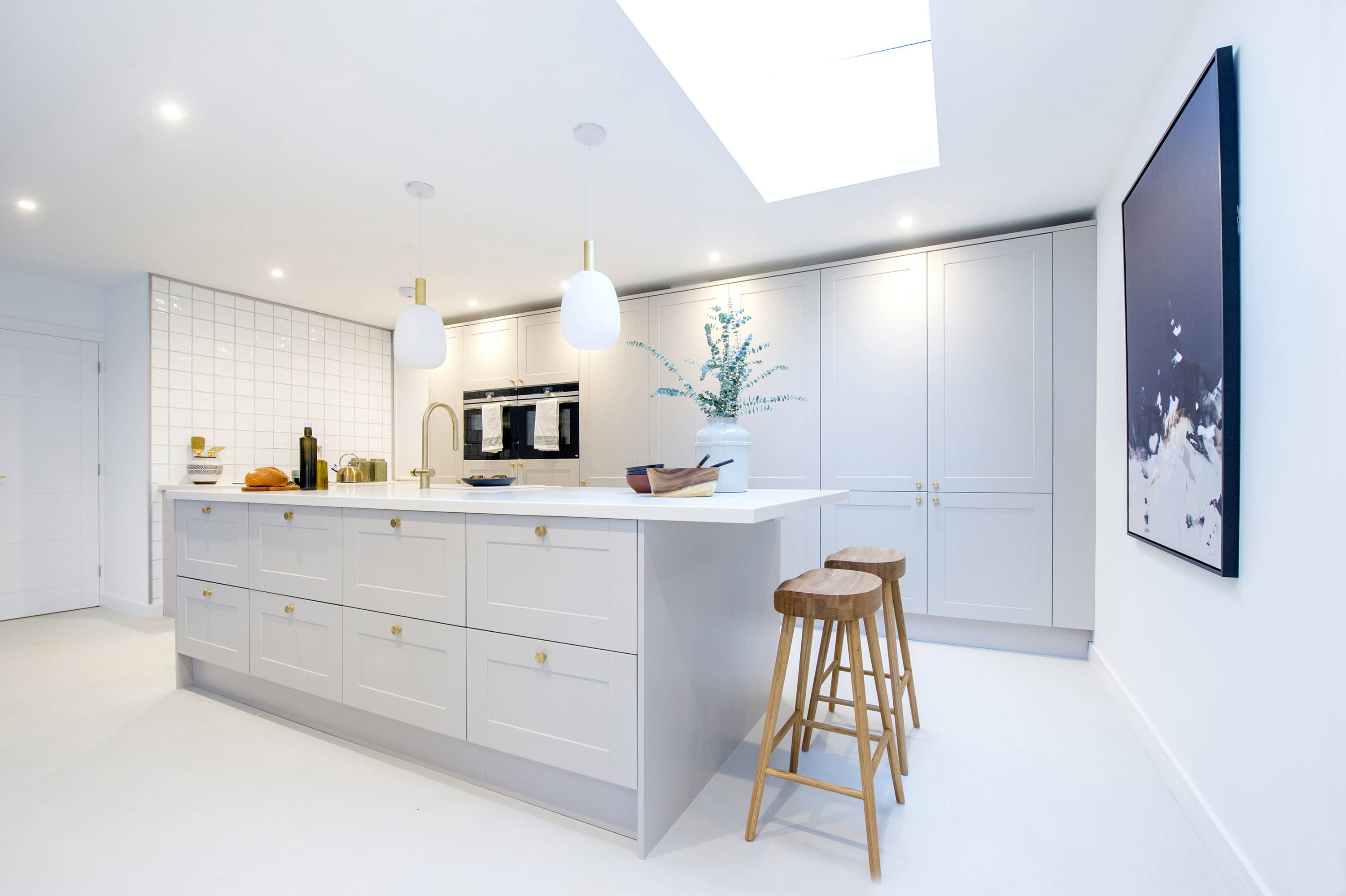 Lampsy's 'Alton' pendant lights are used over the kitchen island and complement a superb skylight. This design is drenched in light and you can imagine getting creative in this kitchen at any time of day – or night. The soft 'Cashmere' coloured cabinets with brass handles are elegant and warm, and the brass colour detail is picked up in the tap, the wall-based artwork, and in the lighting. The 'Alton' pendant light comes with a choice of brass or black stems, and the brass works brilliantly in this design. 'To have that simplicity, that minimalist look, it all has to be about getting the details spot on' George comments.
The adaptable 'Alton' light also offers a choice of opal white or smoked glass and three different sizes. It can add a designer finish to a wide range of interiors – whether used in a simple and timeless arrangement, or in creating a more sculptural feature by mixing and matching different sizes.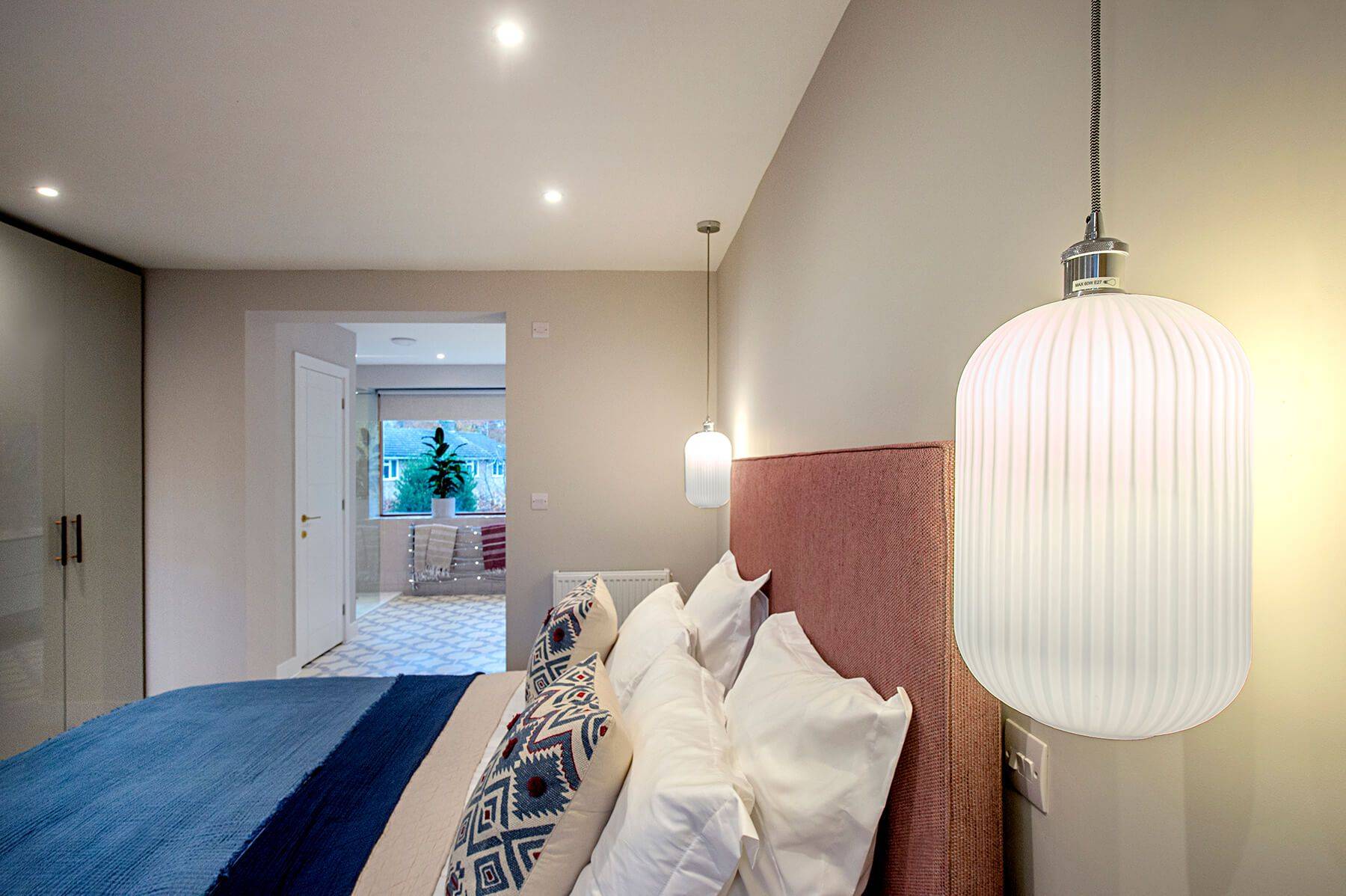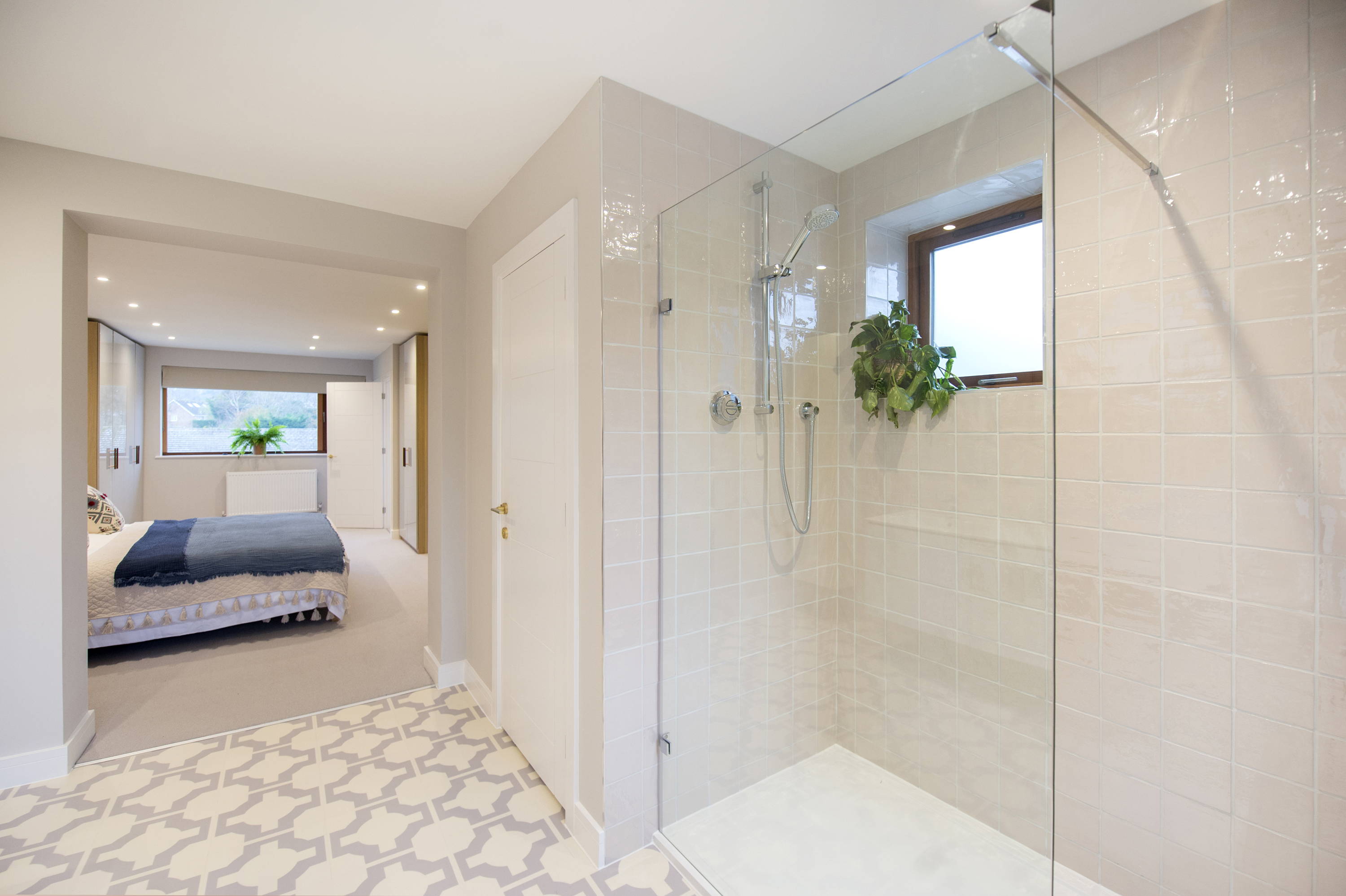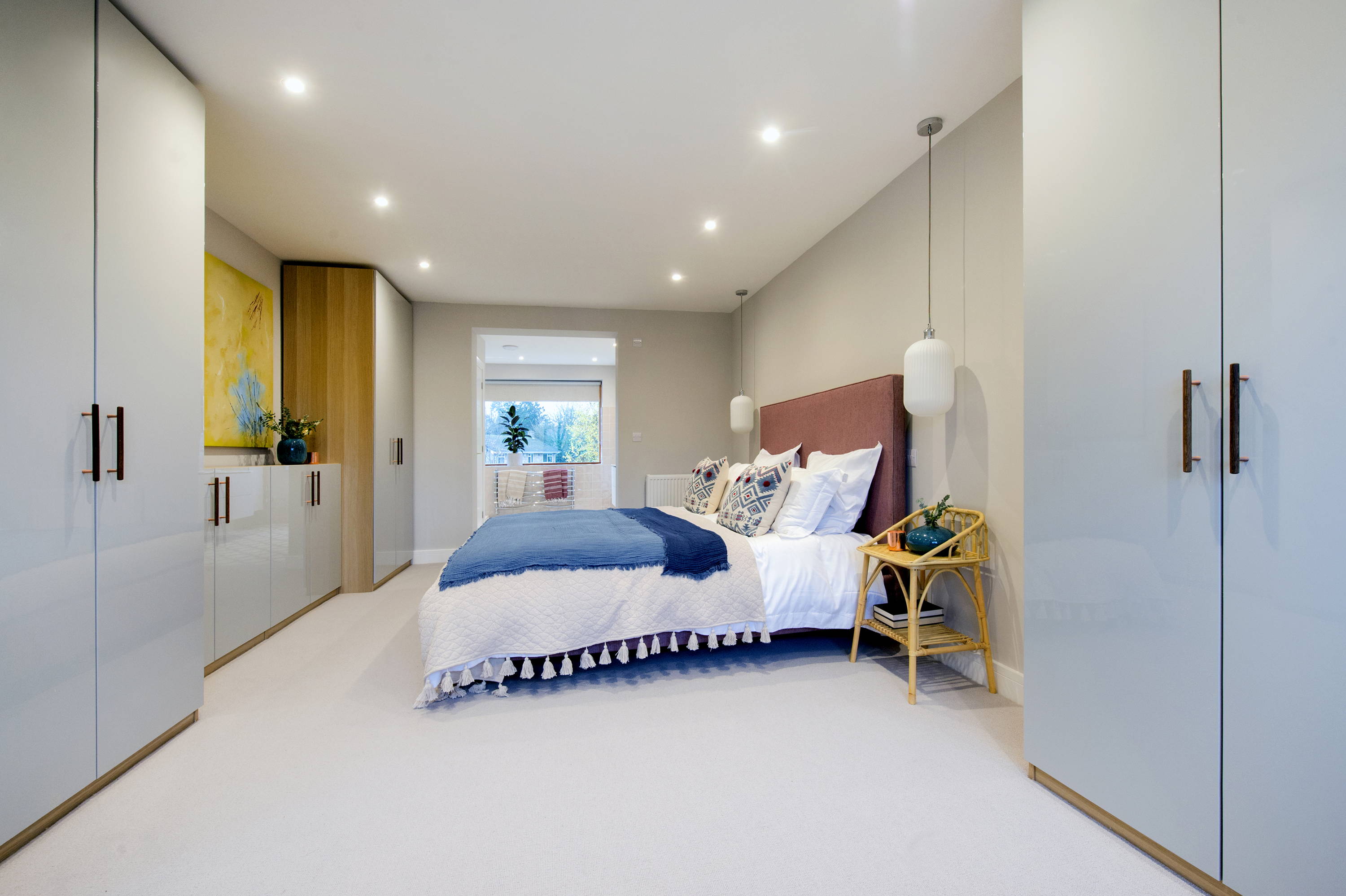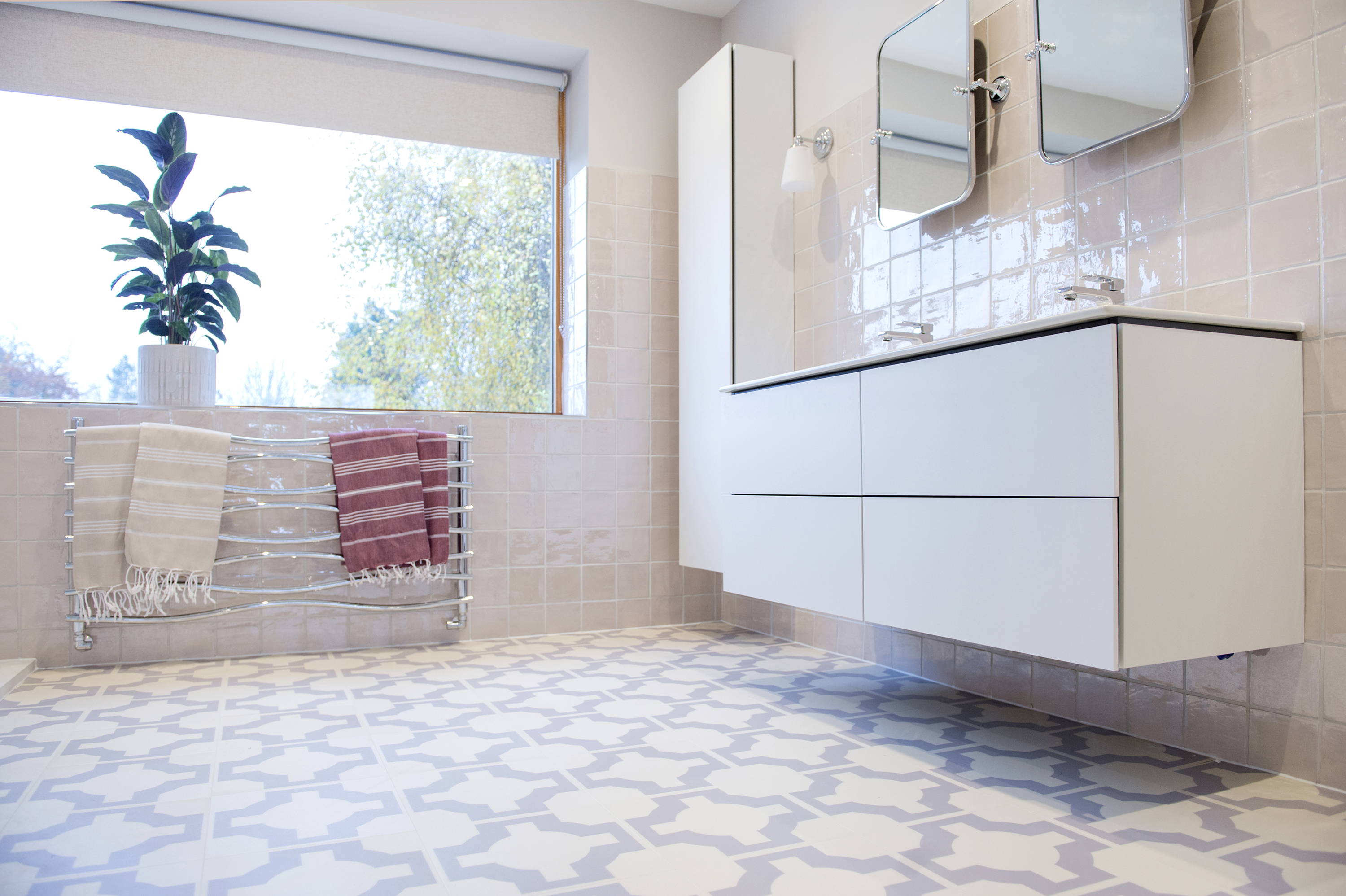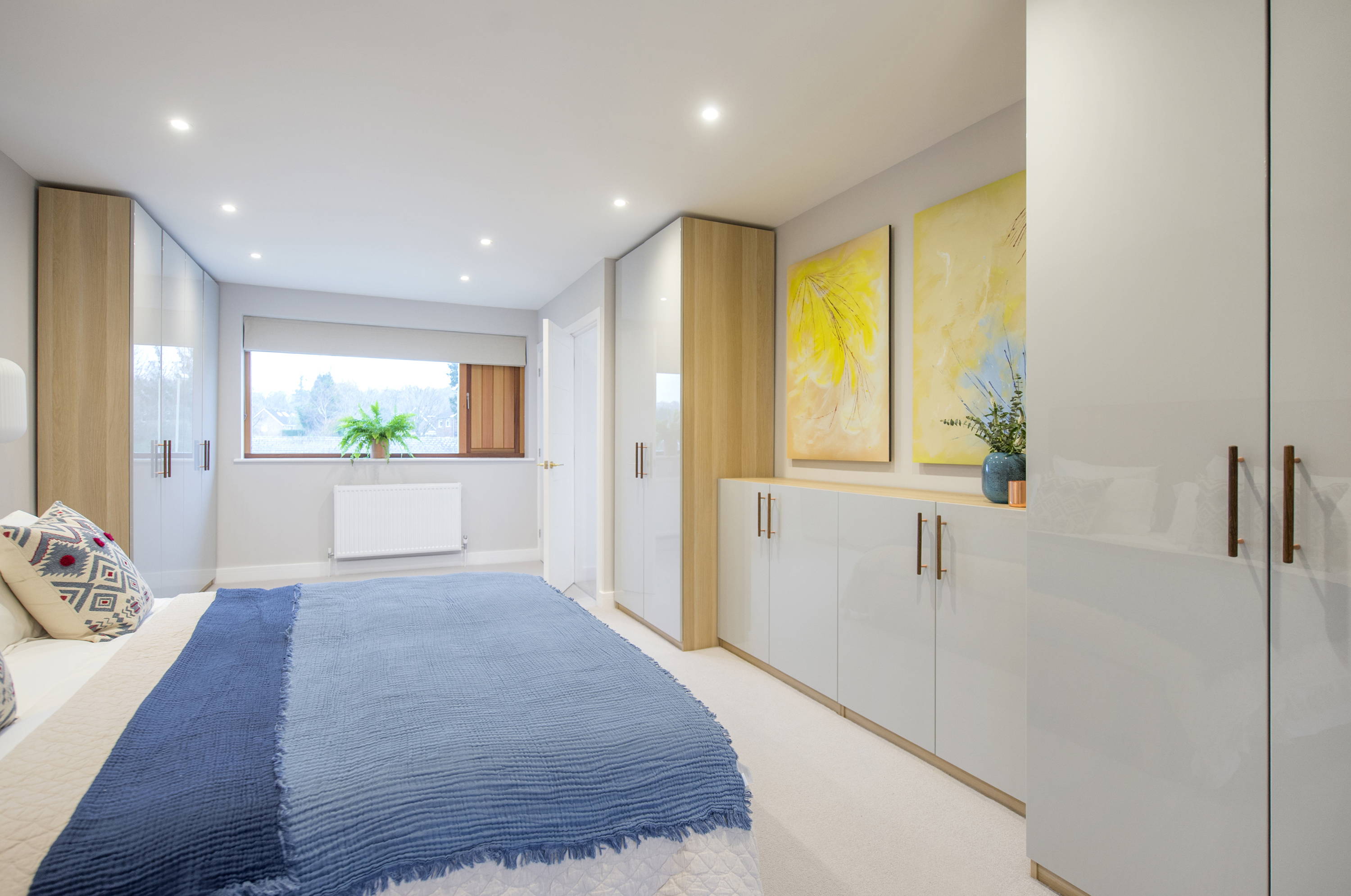 Glass is a key feature of this home; with swathes of internal glazing and an unusual chamfered window to the upstairs study. The upstairs spaces are cosy, and hanging pendant lights from Lampsy can be seen used as bedside lights. 'Milford' pendant lights are used in the master bedroom, with 'Reykjavik' pendant lights in the second bedroom. In a house with such generous proportions, the use of pendant lights in this way is particularly attractive. They subtly break up the space, lift your eye and add a considered contemporary edge.
It's always great to add texture and tactility in bedroom interiors – and the Fawcett's have achieved this really nicely. Gloss cabinets, bamboo and brass, textiles in a range of textures and materials, and the grooved opal glass of these bedside lights combine effectively to make spaces that you can imagine spending lots of time relaxing in.
This project takes a boring and dated home and turns it into a somewhat unexpected space that George sums up as 'very brave and very bold'. If you've not yet seen the episode, you can watch it on catch up here, and get some bold new ideas to try in your own home.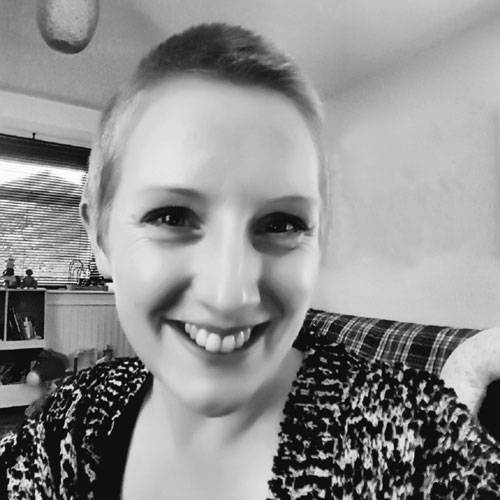 ---