Bedroom Lighting Style Guide
Interior stylist Kitt Moss shares her best bedroom lighting tips together with three great styles - Simple Scandi, Modern Victorian & Boutique Hotel.
If I asked what your favourite room in your home is, I bet you'd say your Bedroom. This comes as no surprise as our bedrooms are where we can totally switch off. Where we get some quiet time and be completely at rest. So getting your bedroom lighting right is of paramount importance to feel refreshed and motivated.
No one can fully relax under stark white lighting. It's a scientific fact that exposure to harsh lighting before going to bed effects our melatonin levels, leading to a poor night's sleep amongst other things.
It's super easy to create your own calming haven given the right knowledge and equipment. In this post we're going to look at how to light your bedroom correctly, and give you some 2018 bedroom style tips to help create your dream chill out zone.
Before we delve into the pretty bit, there are a few key factors you need to know for lighting your bedroom correctly:

There are 3 key types of lighting for the bedroom. These are General, Task and Accent.
General - These are your overhead lights. We recommend fitting a dimmer to these lights as you'll want these at a low level or off, unless you're cleaning or getting dressed in the morning.
Task Lights - Your bedside lights or wall lights over a dressing table, so you can read a book (and not your phone) before bed.
Accent Lights - The bits which create that real hum. That give your room a calming feel, and where you can really inject some style.
Light Bulbs in your bedroom should be a warm white (anywhere between 2000-2700K lumens) and no more than 60 watts.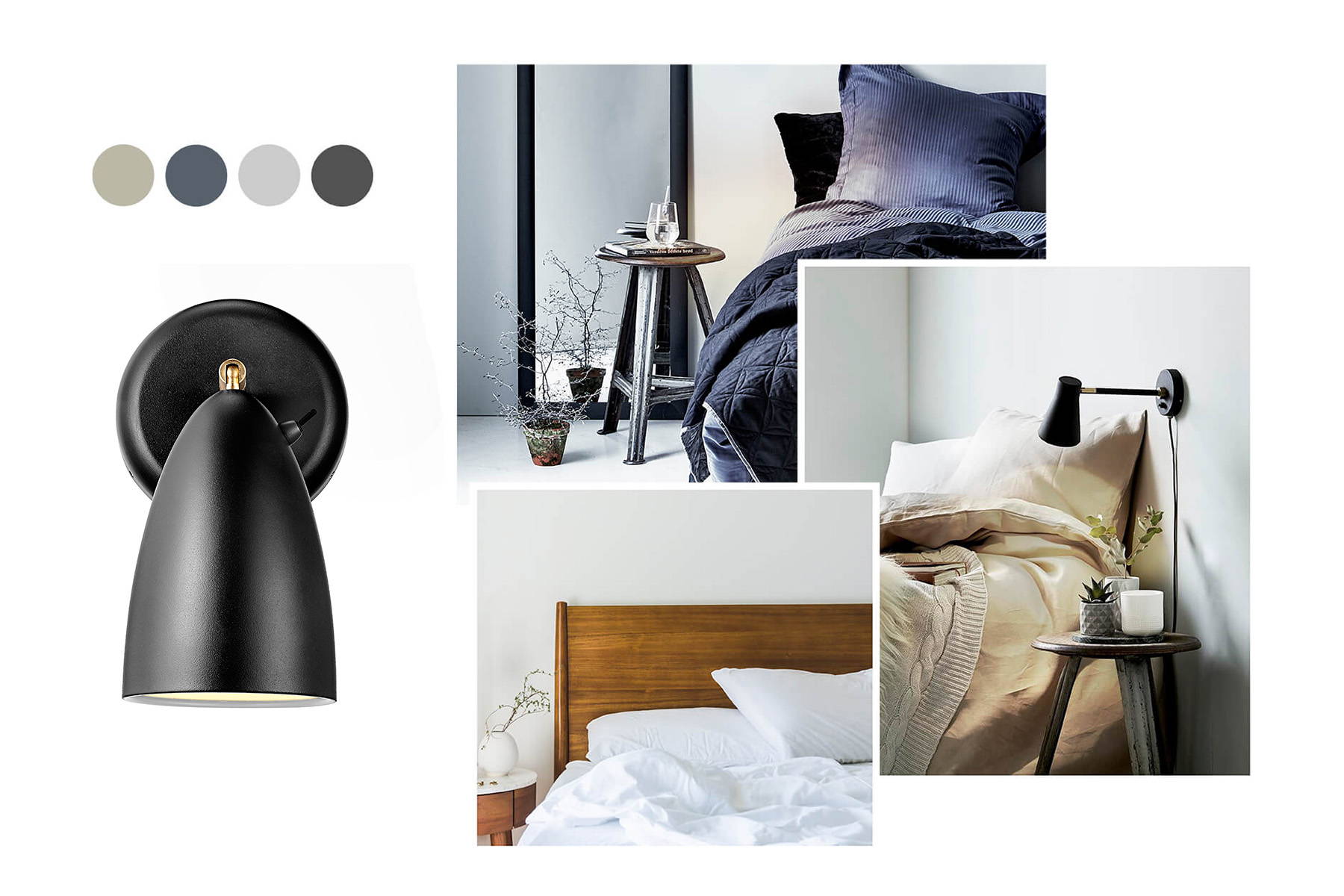 Possibly one of the biggest interior trends of the last few years is the Scandi look. From its early days of feeling quite cute and bright, we see the trend taking a more mature turn, with a muted colour palette and soft, natural textures.
The key to Scandi Bedroom Decor is simplicity and attention to detail. You'll never see a Scandinavian home filled with clutter. Everything has its place. Therefore you want to keep your Scandi bedroom lighting minimal.
Opting for bedside wall lamps, rather than bedside table lamps, will keep surfaces clear and create balance in the room. Avoid bright colours, and stick to a contrasting black against off white walls.
If you're after a general light for your Scandi inspired bedroom, stick to the same finish as your bedside lights to keep the look co-ordinated. Choose a statement pendant light with a simple silhouette to keep the minimalist look with that designer edge.
Balance matt metals with soft linens and jute rugs to create a calming juxtaposition and to really nail the scandinavian look.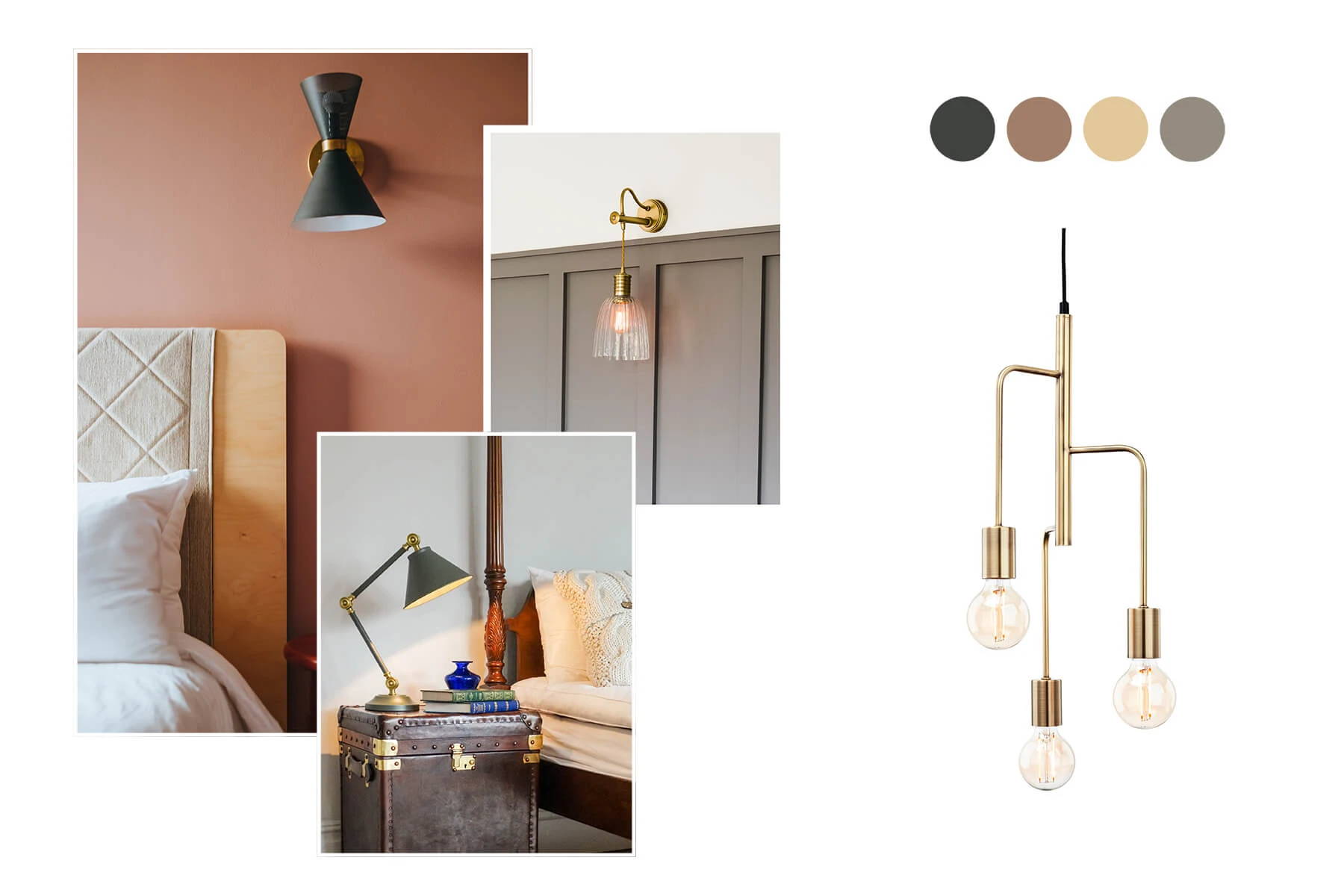 Once upon a time there was a real thirst for all of our homes to become blank canvases, to create a modern, neutral home which would appeal to future buyers. However, as more and more of us choose to improve, rather than move, we see the character being put back into our homes. We experiment more with colour and mix and match styles to create a unique dwelling.
The beauty of this interior movement is the eclectic mix of old and new we see emerging. Gone are the days of modernising as we reintroduce coving and ceiling roses and experiment with brass and aged woods.
When it comes to our Modern Victorian Style, there are very few rules, however trend wise, brass is making a huge comeback. Balance Art-Deco inspired side tables with brass pendant lights, walnut finishes and exposed bulbs for a true, individual look.
Compliment your stylish bedside lamps (such as our Karma Walnut Pendant) with a statement central pendant. The coordinating brass finishes will tie the whole room together, while showing off your impeccable taste!
Remember- if you've settled on an exposed light fitting, be sure to pick a bulb which is easy on the eyes. This half mirrored bulb will protect your eyes whilst giving a really considered feel.
— Shop Modern Victorian —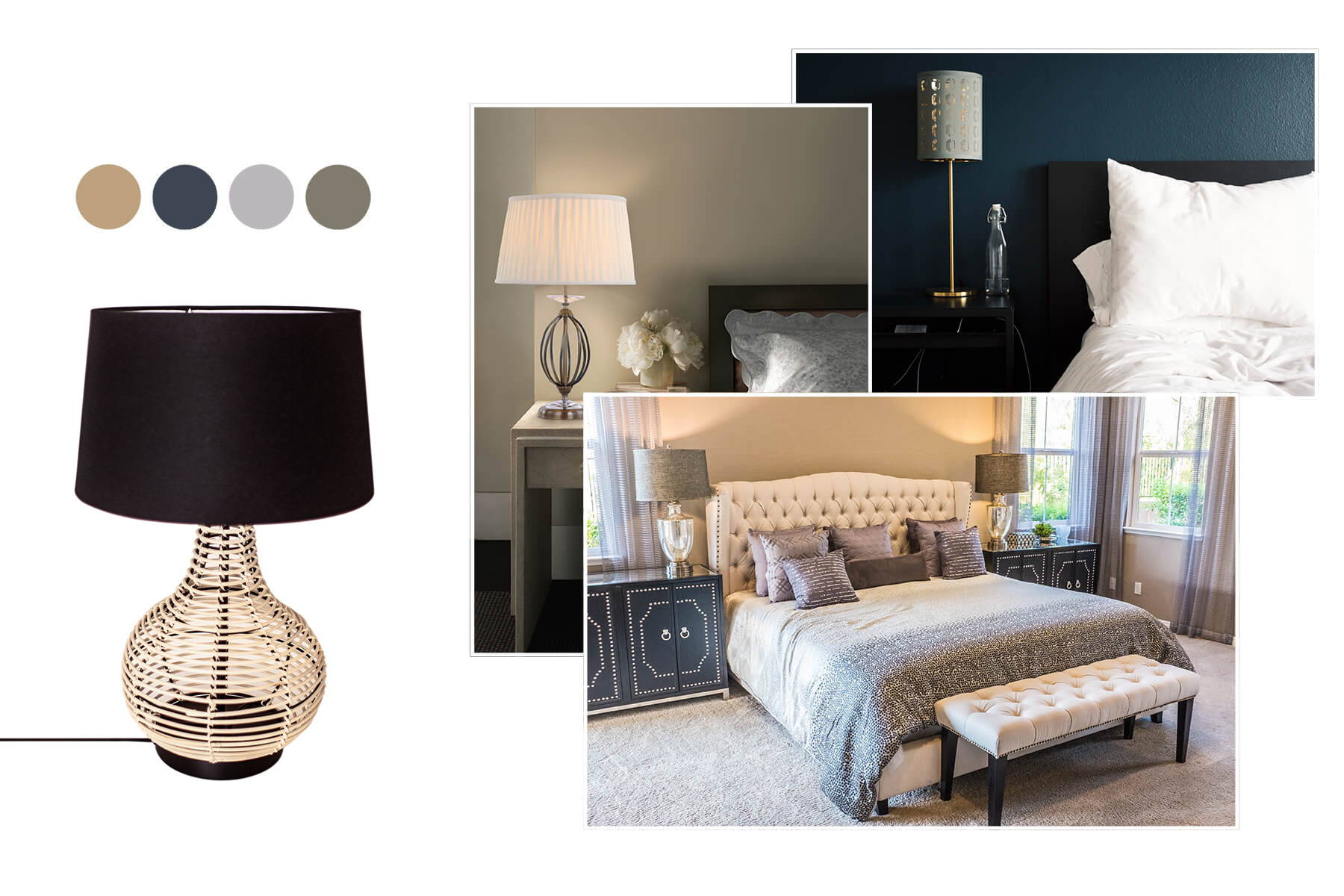 When it comes to boutique hotels, go large or go home. Take a look at any interior designers website, and you'll notice one thing- everything is oversized. From mirrors to bed frames to lamps, everything is larger than life.
Choosing the right bedside lights for a Boutique Hotel style bedroom comes down to two main features- a statement lamp base, and a minimal shade. The last thing you want is some garish lamp which makes you stressed everytime you look at it, so opt for 'hi-low' dressing.

(Hi-low dressing refers to the fashion world of pairing a very smart piece with a very casual piece. Think prom dress and trainers, or embellished top with ripped jeans. Or our case, a statement base with simple shade)
Where possible, keep your bedroom interior as symmetrical as possible, as this will reaffirm the boutique hotel style. For this 2018 interior trend, you can afford to be matchy-matchy with your lighting.

The Balance range comes in a variety of wall lamps, pendants, floor lamps and chandeliers, giving you more than enough options to create the perfect room style for your space.
Of course, there are many more bedroom styles, and you may want to mix and match with a few of your favourites to create a look which is completely unique to your home. We hope you have a good idea when it comes to lighting your bedroom correctly, and a little bit of inspiration for your bedroom makeover.
---