Crittall Doors - What Are They and How to Style Them?
The gorgeously graphic lines of Crittall style glazing add a timeless design feature to any space. Crittall style glazing is used for windows, doors, and partitions, and is recognisable for its elegant black metal frame with horizontal bars. These windows were used on buildings like the Houses of Parliament and the National Gallery, and are synonymous with art deco and modernism. Ironmonger Francis Henry Crittall developed the iconic style in Essex in the late 19th century, and it is now enjoying a surge in popularity for contemporary homes. Its mix of sharp industrialism and turn-of-the-century elegance means Crittall glazing is now recognised as a design classic.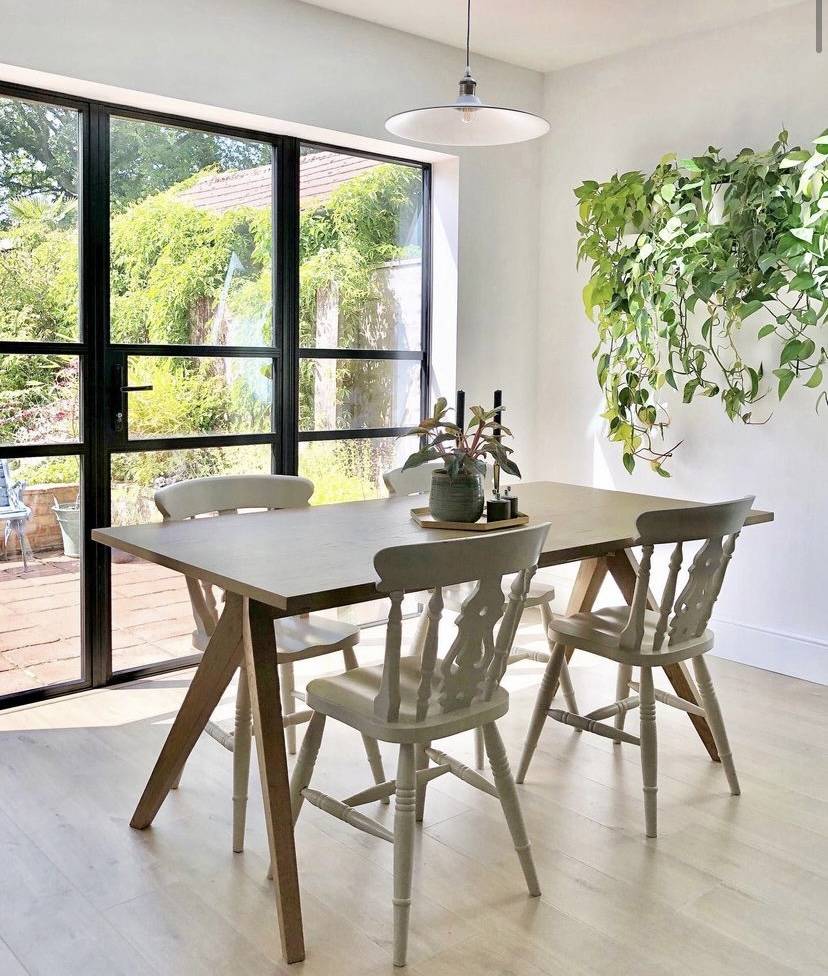 How Can I Use Crittall Glazing In My Home?
Part of the beauty of Crittall style glazing is its adaptability. Although created in the modernist era, it works well with most design styles – from traditional buildings to Scandi interiors. In Crittall style, the window frames are very slim, which maximises light, and so Crittall style glazing comes into its own in a conservatory or orangery. But it is not just useful for external windows and doors; it is also excellent for creating partition walls inside your home, creating district rooms without compromising light or airiness. Better yet, if you want to try it out at a smaller scale, you can try a Crittall shower screen, mirror or glazed panel (for example, to border an archway) - great for if you want to embrace this trend but aren't planning any building projects.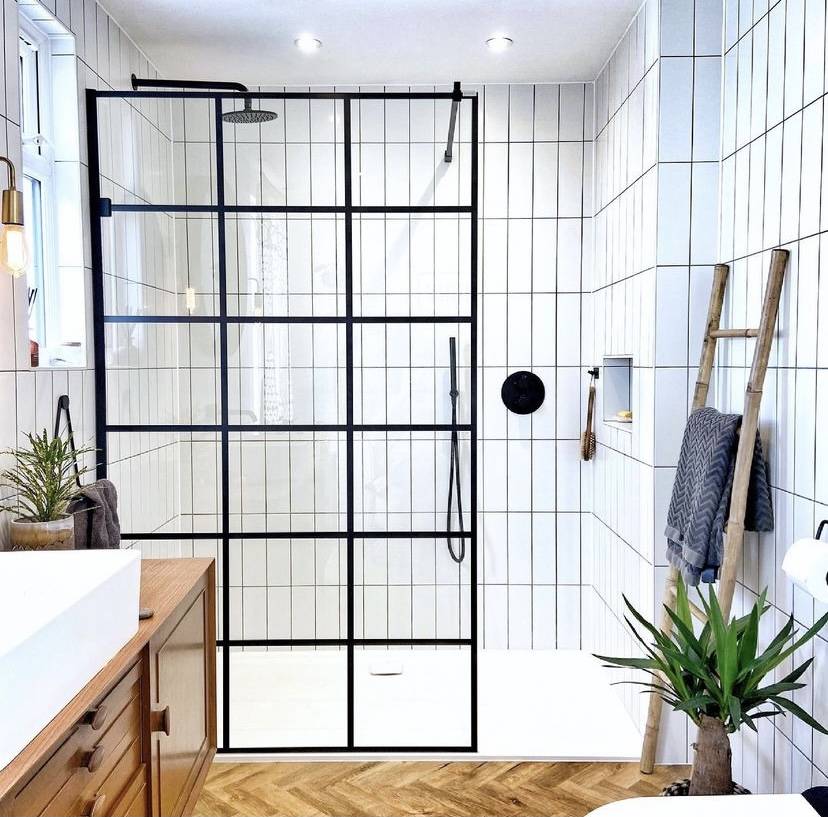 Styling A Glass Extension
If you decide to take the plunge and invest in a gorgeous Crittall style conservatory or orangery, you'll be looking for great interior design ideas to show off your new room. Here are three design themes that will showcase your glazing:
Modernism
Modernism embraced the new technologies of the early 20th century, such as advances in glassmaking, metal and concrete. Make your Crittall style room utterly contemporary by embracing today's technologies. The Nordlux Spider LED Pendant Lamp uses LED's and elegant black lines to create a stunning, sculptural pendant. It also comes with a 3m cable – helpful if you are hanging it from the apex of your conservatory roof. Table lamps can be incredibly useful in adding ambience to your glass extension. Try the Leola Smoked Glass Table Lamp with a smart bulb such as the Calex ST64 E27 7w Filament LED Smart Bulb to combine the best of contemporary design and technology.
Geometric
If you love the Crittall look, you're likely a fan of its geometric lines. Follow this design feature through in your lighting for a coherent look. Look for sleek black metalwork such as the Nordlux Lilt 115 Linear Bar Pendant Light or the ByRydens Rod Table Lamp, which will fit seamlessly into your interior design. If you have an orangery, you might want to consider emphasising the strong verticals of any columns in your space. Flooding light up them will make a striking feature of the room's architecture – try the Carlos Up and Down LED Plaster Wall Light which you can paint to match your walls for a designer finish.
Industrial
Crittall style glazing is often used for commercial buildings and can lend an industrial quality to your home – think loft apartments and quirky conversions. The Captain 145 Gold Reflector Tripod Floor Lamp's unusual design has a luxurious industrial vibe – and gives a flattering reflected light. Plus, it's a big, statement piece - consider scale when dressing a Crittall style room as with such bold lines in your glazing you don't want your furnishings to get lost. And don't forget - your Crittall style windows will act as a picture frame to your garden, so consider your exterior lighting. Try the Utilitaire Brass Bulkhead Outdoor Wall Light for a rugged look that will increase the sense of flow between inside and out.
Crittall style glazing has become a modern design classic and can transform your interior design. Do you have a Crittall style conservatory? Show us your space on social media @lampsy.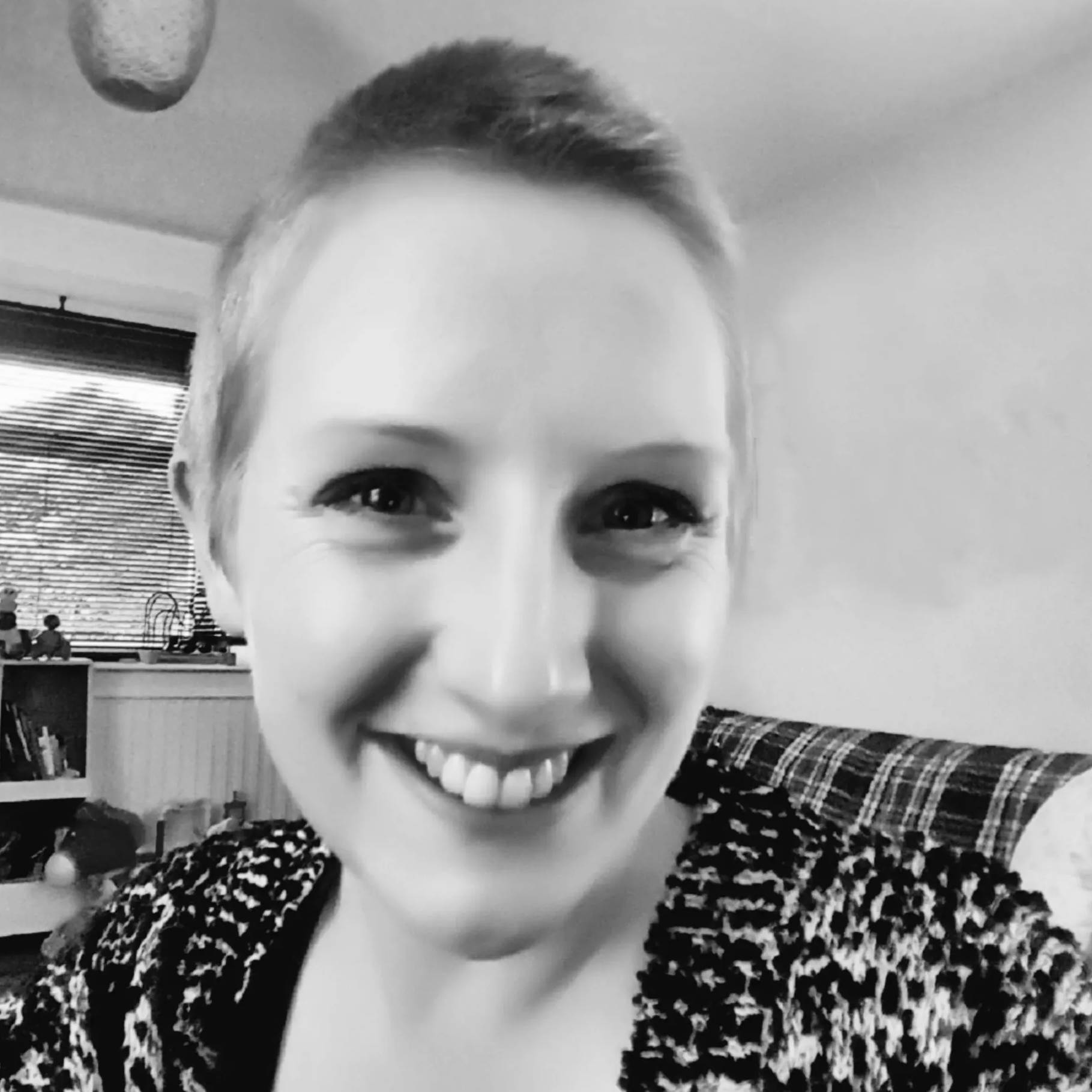 ---